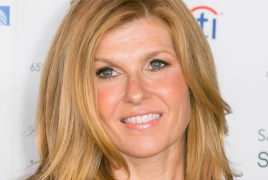 February 25, 2017 - 18:16 AMT
PanARMENIAN.Net - Connie Britton will play the lead role in Nicole Holofcener's comedy-drama "The Land of Steady Habits" for Netflix, following her departure from CMT's "Nashville", Variety said.
Britton is joining Ben Mendelsohn, Edie Falco and Thomas Mann in "Steady Habits," based on the Ted Thompson novel. Anthony Bregman and Stefanie Azpiazu are producing through their Likely Story production company.
Holofcener is directing from her own script, based on a man in his fifties who implodes in the middle of affluent Connecticut life by leaving his wife. When the character — played by Mendelsohn — realizes he's made a mistake, he tries to redeem his personal and professional missteps. Britton will play a divorcee who develops a connection with Mendelsohn's character.
Britton has been nominated for four Emmys, including one for "Nasvhille" and two for "Friday Night Lights." She appeared in Miguel Arteta's comedy "Beatriz at Dinner," American Ultra" and "Me & Earl & the Dying Girl."
Britton announced that she would leave "Nashville" during the show's fifth season. CMT picked up the drama after it was canceled on ABC after four seasons. Britton's lead character, Rayna, died on Thursday night's episode.
"She loved the people on the show and it was like a family, but after four years, she felt she needed a different challenge, which is something I really understand as an artist," "Nashville" showrunner Marshall Herskovitz told Variety.