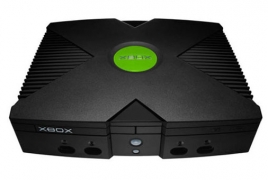 March 2, 2017 - 13:04 AMT
PanARMENIAN.Net - Last year, Microsoft revealed that it would be opening up its Windows Holographic Platform to other hardware manufacturers and featured a few different Windows VR headsets at CES.
At GDC 2017, Microsoft revealed yet more plans for its mixed reality platform. While its headsets are strictly for the PC for now, they would soon be coming to the Xbox -- as well as Project Scorpio -- in 2018, Engadget said.
It's unclear yet on what this will actually look like -- will there be an Xbox VR headset? -- but it's certainly implied. "We're also excited to share that Windows Mixed Reality experiences will light up on other devices over time, beyond desktop and Microsoft HoloLens," said the company in a statement. "Our plan is to bring mixed reality content to the Xbox One family of devices, including Project Scorpio, in 2018."
Also at GDC, Microsoft showed off the Acer Windows "Mixed Reality" -- that's the new name for what used to be Windows Holographic -- developer edition headset that it would be shipping to a few select developers starting this March. It has two high-resolution displays at 1440 x 1440, a display refresh rate of up to 90 hertz, a 3.5mm jack for built-in audio support plus HDMI 2.0 and USB 3.0 for connecting to the computer. Like all of Microsoft's mixed reality hardware, it also has inside-out tracking, which lets you have positional tracking without the need for external sensors.
As for when consumers will be able to get one, that would be some time this holiday season, which is also when headsets from ASUS, Dell and Lenovo will likely make their debut. More details about Microsoft's mixed reality future will likely be unveiled at its Build conference this May and at E3 later this year, Engadget said.