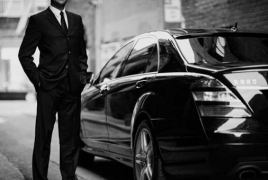 March 11, 2017 - 11:58 AMT
PanARMENIAN.Net - Alphabet's self-driving car division Waymo seeks to completely block Uber's autonomous vehicle operations, according to new documents filed in federal court Friday, March 10. The documents are part of Waymo's lawsuit filed against Uber last month and the company is seeking a preliminary injunction which could prohibit Uber's self-driving vehicle tests while the case is ongoing, Engadget said.
As The Verge reports, the documents claim Uber is operating using stolen materials and include the sworn testimony of Google forensic security engineer Gary Brown. As was reported last month, Brown's testimony alleges former Google engineer Anthony Levandowski used his personal laptop to download 9.7 GB of confidential materials related to Google's self-driving project in December of 2015. According to Brown, Levandowski's device left a trail in Google's logs, making him easy to track. Brown also says there's evidence that two other Google engineers Radu Raduta and Sameer Kshirsagar helped download confidential material.
Levandowski left Google to start autonomous trucking company Otto in January 2016, which Uber acquired a few months later for $680 million. Uber's own self-driving pilot program officially went live in Pittsburgh in September. Raduta and Kshirsagar were both poached away by Otto and followed Levandowski to Uber after the buyout.
When reached for comment on the preliminary injunction, an Uber spokesperson referred Engadget to the company's previous statement on the lawsuit, saying: "We are incredibly proud of the progress that our team has made. We have reviewed Waymo's claims and determined them to be a baseless attempt to slow down a competitor and we look forward to vigorously defending against them in court. In the meantime, we will continue our hard work to bring self-driving benefits to the world."