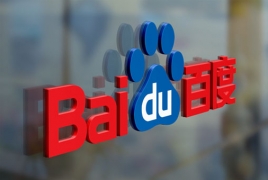 March 14, 2017 - 13:44 AMT
PanARMENIAN.Net - Ask many interviewers about their least favorite part of the job and they'll almost always point to transcription. It can take hours to turn even a short chat into text, which is a serious pain for everyone from reporters to police interrogators. China tech giant Baidu may have a smarter approach: artificial intelligence, Engadget said.
It just released a beta for SwiftScribe, a transcription app that uses a neural network to make sense of speech. The software not only promises relatively accurate speech-to-text processing thanks to training on "thousands of hours" of recordings, but learns from edits. It should account more for how people actually speak, saving you from making a load of edits.
Don't expect to get into the beta right now. Baidu is inviting just 30 to 50 transcriptionists to participate. The company also has yet to outline the availability and costs (if any) of SwiftScribe when it's ready. However, there's no doubt that this AI-based transcription could be particularly helpful across a wide range of industries. And the technology might be useful outside of interviews, too -- we could easily see it helping with voicemail transcription and anywhere else computers have difficulty understanding the spoken word, Engadget said.