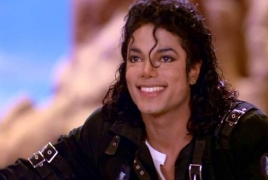 May 18, 2017 - 13:03 AMT
PanARMENIAN.Net - Netflix is closing in on a deal for stop motion animated film "Bubbles". The screenplay, which was penned by Isaac Adamson, topped the 2015 Black List and told the life of the late Michael Jackson from the perspective of his beloved pet chimpanzee, AceShowbiz said.
According to Deadline, "Thor: Ragnarok" director Taika Waititi is set to co-direct the film along with Mark Gustafson ("The Fantastic Mr. Fox"). It is said that the deal is near $20 million, becoming the first big auction in the Cannes marketplace.
Netflix makes a big presence at Cannes with its first two festival competition entries, "Okja" and "The Meyerowitz Stories". The streaming service has also been an active buyer, purchasing the likes of "Mudbound" and "Icarus".
"Bubbles" will be produced by Andrew Kortschak and Walter Kortshak along with Dan Harmon's Starburns Industries. Adamson and Lee Stobby, meanwhile, will serve as executive producers. According to The Hollywood Reporter, the film is expected to have the same style as Charlie Kaufman's "Anomalisa", which combined 3D printing and puppetry.
Jackson bought his chimpanzee Bubbles from a Texas research facility in early 1980s. The superstar frequently brought the chimp as his companion while traveling, which led to media mockery. His attachment to the animal was dubbed weird and was regarded to be one of his eccentricities.