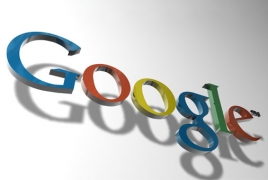 July 20, 2017 - 12:09 AMT
PanARMENIAN.Net - Google is acting on its promise to further guard your Android phone against rogue apps. The company says that it's rolling out its Play Protect home screen to every Android device running Google Mobile Services 11 or newer. If you see it (it's in the Google section of your settings, under Security), you'll know that your device has scanned apps to make sure they're clean. You probably won't need to look at this page very often, but it's there if you're ever wondering whether a sketchy-sounding Play Store app poses a threat, Engadget said.
As for that Play Protect card in the Play Store app? For that, you'll have to wait. It's starting to roll out, but it'll take it a while before you get this at-a-glance look at your app security. When it does hit, though, you'll have frequent reminders that Google is keeping an eye on your apps. It's not a surefire security method (especially if you tend to download apps from outside the Play Store), but it's an improvement, Engaget said.