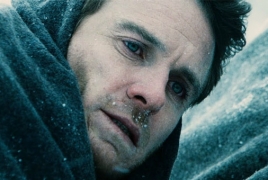 July 20, 2017 - 19:11 AMT
PanARMENIAN.Net - Universal Pictures has debuted the first chilling trailer of "The Snowman", AceShowbiz said. When a serial killer who calls himself the Snowman Killer is back in action, detective Harry Hole (Michael Fassbender) begins the hunt for the elusive criminal.
But as you can see in the sneak-peek video, it won't be easy to catch the killer. "The only thing we know for sure is that he's playing games with us," Fassbender's character says. The killer seems to take a personal interest in detective Hole and leaves clues for him, only to make him even more frustrated.
Based on a best-selling novel by Norwegian author Jo Nesbo, the movie is directed by Tomas Alfredson who also wrote the script along with Soren Sveistrup. According to the official synopsis, "when an elite crime squad's lead detective (Fassbender) investigates the disappearance of a victim on the first snow of winter, he fears an elusive serial killer may be active again. With the help of a brilliant recruit (Rebecca Ferguson (II)), the cop must connect decades-old cold cases to the brutal new one if he hopes to outwit this unthinkable evil before the next snowfall."
Charlotte Gainsbourg, J.K. Simmons, Val Kilmer, James D'Arcy and Chloe Sevigny take supporting roles in the thriller, which is set to be unleashed in theaters across the nation on October 20.