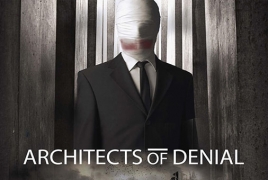 August 17, 2017 - 22:30 AMT
PanARMENIAN.Net - The Armenian National Committee of America – Glendale on Thursday, August 17 received a letter from Caruso Affiliated Executive Vice President of Operations, Jackie Levy condemning "violence and atrocities of any form anywhere in the world, including the Armenian Genocide that has impacted the lives of Armenians in our community." The letter also states that Caruso Affiliated will work with the producers of "Architects of Denial" and the City of Glendale in an effort to display the advertisement at the Americana at Brand, at no cost to the producers, Asbarez reports.
The ANCA Glendale welcomed this important albeit delayed response as the first step in addressing a larger issue of insensitivity toward the Armenian-American community and utter lack of outreach and understanding.
"We look forward to working with Americana at Brand and Caruso Affiliated to further address the community's needs and develop a positive and constructive relationship moving forward," ANCA said.
"We especially want to thank the grassroots in our community who rose to the occasion by making our collective concerns heard on a larger scale. This outcome shows that when the community is activated, decision makers will hear its voice."
The ANCA-Glendale will hold its scheduled press conference o on the green at the Americana at Brand to further discuss this issue of importance to our community.