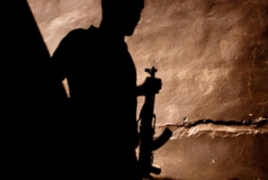 September 9, 2017 - 14:01 AMT
PanARMENIAN.Net - The Syrian army and allied forces moving towards Deir ez-Zor city have liberated a key oil field from the Islamic State group, outflanking the militant group's defenses in the process, Al-Masdar News reports.
On Saturday, September 9, the Syrian Army, striking out of the recently liberated town of Ash-Shula, secured the Thayyem oilfield, situated to the southwest of Deir ez-Zor.
In doing so Syrian forces are now endangering ISIS positions located in the corridor between Deir ez-Zor city and the Deir ez-Zor military airport.
The IS-held corridor is already under considerable pressure from southward-pushing army units led by the Tiger Forces.
Not only does this move threaten to trap IS militants in the Deir ez-Zor cemetery area, Al-Masdar says, but it also puts pro-government forces in a position to lift the siege on the Deir ez-Zor military airport from a second unexpected direction.