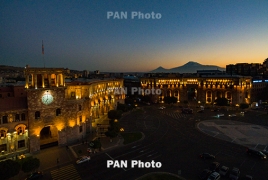 October 10, 2017 - 16:48 AMT
PanARMENIAN.Net - Yerevan's neoclassical squares conjure Vienna, while its wide boulevards brim with Parisian élan. There's no escaping the sprawl of brutal high-rises that shoulder its Soviet past, yet recent investment has embalmed the city's rougher edges with glinting streets, a cable car and arts' centre, all begging for exploration, Lonely Planet said in an article about the Armenian capital.
"Yerevan is known as the Pink City, the volcanic rock (tuff) iconic of its state buildings forming a fondant panorama around the city's heart. Meanwhile the verdant hills which cup the 13th capital of Armenia provide a setting which masks its many battle scars," the article says.
"Shadowed by the fabled Mount Ararat, Armenia has long been a battleground between Muslim and Christian rule, leading to the death of more than a million Armenians. By 1936 it was under Soviet rule, and by 1991, its independence brought with it economic collapse. Yerevan is in a new dawn: bolstered by its foray into technology and help from wealthy expats, the pride, passion and persistence of its people runs through the veins of the city.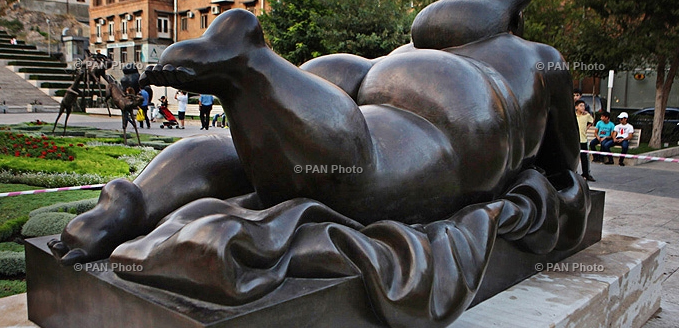 "A weekend in this manageable and safe city is easy alone or with company, and its big-hearted locals will leave you feeling the great hug of Yerevan long after you've left. Here's how to spend 48 hours in this fascinating city."
The feature offers an itinerary of what you should manage to do in 48 hours in the Armenian capital.
The first day should start at the Republic Square.
"When architect Alexander Tamanyan's plans to create the perfect city came to fruition in the 1920s, ancient Yerevan was razed, making way for this jewel of his architectural megalomania. Though not wholly welcomed at the time, this transformation led to a pleasingly compact city centre.
"Linking Republic Square to Freedom Square is Northern Ave, home to the rotund Yerevan Opera Theatre. The Tamanyan-designed street didn't open until 2007, following a cash injection from a wealthy expat. Lined with honey-hued buildings, luxury brands and manicured topiary, it aims to welcome the well-heeled traveller to Yerevan.
"If you're after a shot of soorj (coffee), then the Cascade area has plenty of cafes with kudos. In warmer months it hosts outdoor concerts and, should you fancy a little alfresco dancing, every last Friday of the month, locals help left-footed tourists giggle their way through the traditional Karin folk dance.
The Cascade itself is a giant white stairway with variegated terraces, and links downtown Yerevan with its upper neighbourhood. Inside its belly is the Cafesjian Center for the Arts, housing indoor galleries with works by artists such as Marc Chagall."
The second day, the article says,should start with an early morning amble among Yerevan's parks "dotted with cherry and apricot trees which will help clear the head before hitting the busy intersection of Mashtots Ave and Sarmen St. Dive into the innocuous looking bookshops and you'll find intricately carved shelves overlooked by gilded ceilings."
"A few minutes' walk from here, tucked amidst mid-rise houses and wall murals, is the beautifully tiled façade of the 18th-century Blue Mosque – Armenia's only active mosque. Its graceful white-washed interior and Islamic garden offer a calming antidote to the bustling city beyond."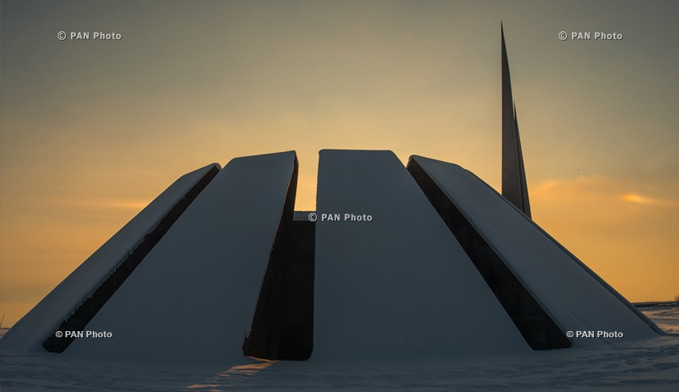 "To understand an inescapable part of Armenia's tumultuous past, take the short taxi ride to the Armenian Genocide Memorial & Museum, sited at the crook of the Hrazdan River. It provides a sobering insight into the mass killing of one million Armenians under the crumbling Ottoman Empire during World War I.
"From here, you may want to opt for something more light-hearted. Tasting tours around Yerevan Brandy Company (a drink said to once have tickled the palates of Winston Churchill and Agatha Christie) are offered daily at the distillery overlooking the Hrazdan Gorge."