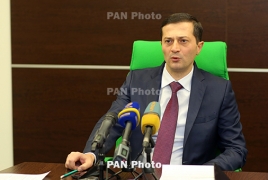 October 25, 2017 - 11:02 AMT
PanARMENIAN.Net - Ameriabank has unveiled special crediting offers for small and medium-sized businesses and individuals, Retail Banking Director Armen Barseghyan said while summarizing recent trends in the financial market and Ameriabank's Q3 results.
According to him, the first nine months of 2017 were relatively stable in terms of exchange rates, while a trend of decline was observed in interest rates, which created favorable conditions for active economic activity and economic growth.
"The trend of decline in interest rates both in terms of deposits and loans creates conditions for businesses that have loans to relieve some burden and expand activities", Barseghyan said.
While reviewing the interest rates, Ameriabank has taken a different approach: rather than applying a straightforward cut in the interest rate, they have attempted to link the interest rate level to customer solvency.
"We have two campaigns which will remain in force till the end of the year. We have identified three parameters to determine a relevant interest rate. Customers who are assessed as the least risky will receive loans with lower interest rates and vice versa," Barseghyan explained.
Ameriabank is thus trying to maintain the principle of justice.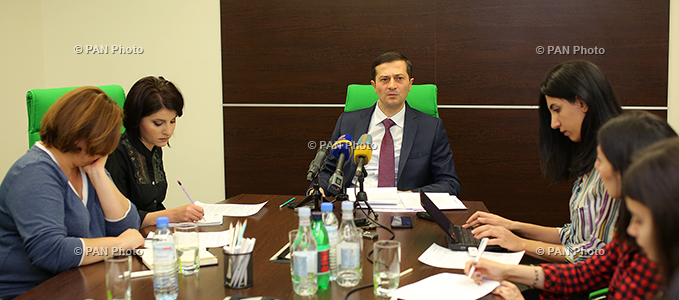 Besides, the bank representative said they also pay close attention to the ratio of a customer's income and the amount required to repay the loan, also reviewing the borrower's collateral.
"In this regard, the bank provides short-, medium- and long-term loans. Depending on the deadlines and dates, the solvency level changes. As a result, we use a special formula to calculate the solvency level of a particular client depending on their level of income, security and loan repayment date, and receive interest rates that can fluctuate," he said.
SMEs can receive loans with an interest rate of 10.5% in AMD, 6.5% in USD, and 5% in EUR.
In the framework of the campaign designed to provide loans to individuals, the bank compares a customer's creditworthiness and credit security, offering laons with interest rates starting from 10% in AMD, 7% in USD, and 5.5% in EUR.
Weighing in on credit limits, Barseghyan said there are no maximum and minimum amounts.
Also, the representative revealed that the bank has registered good results in Q3 maintaining a leading position on a number of key indicators - assets, liabilities, obligations to customers, credit investments. Besides, Ameriabank saw its net profit soar by 53.6% in the first 9 months of 2017 to 5.4 billion drams as of September 30.
By the way, the bank is holding an online Q&A session on its Facebook page on Thursday, October 26, at 8:00pm-9:00pm. During the session, Head of the bank's Retail Crediting Division Irina Abrahamyan will be answering all the questions concerning the two campaigns.