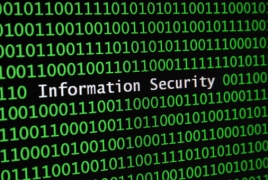 December 22, 2017 - 12:32 AMT
PanARMENIAN.Net - Russian hackers reportedly targeted an Armenian journalist during Electric Yerevan mass protests which occurred in the summer of 2015 against a 17% hike in electricity tariffs in Armenia, an Associated Press investigation has found.
The espionage group known as Fancy Bear tried to break into Gmail inboxes of at least 200 reporters, publishers and bloggers as early as mid-2014 and as recently as a few months ago, according to an analysis of data supplied by the cybersecurity firm Secureworks and interviews with more than 40 journalists.
The list provides a kind of map of the media outlets that regularly draw the Kremlin's ire.
Maria Titizian, an Armenian journalist, immediately found significance in the date she was targeted: June 26, 2015.
"It was Electric Yerevan," she said, referring to protests over rising energy bills that she covered. The protests rocked Armenia's capital that summer and were initially seen by some in Moscow as a threat to Russian influence.
Titizian said her outspoken criticism of the Kremlin's "colonial attitude" toward Armenia could have made her a target.
"These are journalists that bother them," said Natalia Gevorkyan, a Russian columnist who reviewed the data. Gevorkyan, the author of a book on Russian intelligence, said the hacking campaign appeared geared to collecting private emails, "which they can use as leverage for later."