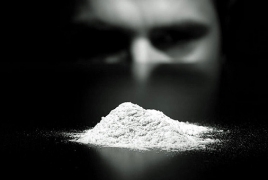 February 23, 2018 - 13:38 AMT
PanARMENIAN.Net - A former Russian diplomatic worker and an Argentine police officer were among six people arrested on Thursday, February 22, after a 14-month investigation triggered by the discovery of hundreds of pounds of cocaine at the Russian Embassy in Buenos Aires, The New York Times reports.
"We have dismantled an international cocaine trafficking organization operating between Argentina, Russia and Germany," Patricia Bullrich, Argentina's minister of security, said in a televised news conference.
She said the seizure of 389 kilograms of cocaine, more than 850 pounds, was made at a school on the grounds of the embassy in December 2016, leading to an investigation by Argentine border guards, the Buenos Aires police and the Russian Interior Ministry. The cocaine, she said, was valued at more than $60 million.
The Russian ambassador to Argentina, Víktor Koronelli, and three members of Russia's Federal Security Service alerted . Bullrich on Dec. 13, 2016, to what they thought were 16 pieces of luggage filled with drugs.
Bullrich said Koronelli gave Argentine border guards a key to enter the school through a side door.
Arriving hours later, at 2 a.m., the guards confirmed the contents of the bags and took them to a separate location, where they replaced the cocaine with flour they bought at 3 a.m. at a wholesale food market outside Buenos Aires, Bullrich said. They returned to the embassy an hour or so later with the bags, which were also fitted with tracking devices, she said.
Continue reading the main story After several attempts by the traffickers to move the cargo out of the country, the shipment was made in December 2017 as diplomatic luggage in an official Russian plane, she said.
"The drugs never traveled to Russia — only the flour," Bullrich said.
Three Argentine customs officials traveled to Russia to monitor the shipment, and two Russian men were arrested when they went to it pick up, she added.