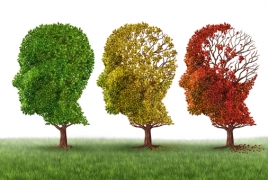 May 4, 2018 - 15:31 AMT
PanARMENIAN.Net - Dalhousie University researchers will soon be receiving a tool that plays a critical role in diagnosing Alzheimer's disease, Global News reports.
Its name doesn't exactly roll off the tip of the tongue — but it's a piece of equipment that could play a crucial role in advancing scientists' understanding of Alzheimer's disease.
The Leica HistoCore PEARL is a tissue-processing machine that will advance the research of many scientists, and Dr. Sultan Darvesh, a Dalhousie Medical School neurologist and director of the Maritime Brain Tissue Bank, is one of them.
The tissue-processor that has been used in Dr. Darvesh's lab for the past several decades is outdated and will be replaced by the new machine.
The Leica HistoCore PEARL gives scientists the ability to quickly and precisely analyze brain tissue, though it can also be used in cardiology and cancer research.
But the tool will come at a cost.
A funding project is underway to raise the $50,000 needed to purchase the new tissue-processing machine.
The processor will help advance the research by Dr. Darvesh and his team. They're looking for new ways to diagnose Alzheimer's disease.
One of the goals of the lab is to be able to fully diagnose Alzheimer's disease in patients while they're still alive.
"When we see patients in the clinic, it's very difficult to be 100 per cent sure that patient, who has developed dementia, has Alzheimer's disease, because there are other dementing illnesses where there is an overlap," Dr. Darvesh said.
Currently, families can choose to donate brains to the Maritime Brain Tissue Bank where they're analyzed for research.