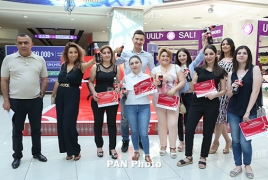 July 2, 2018 - 18:06 AMT
PanARMENIAN.Net - In the run-up to FIFA World Cup 2018, Coca-Cola Hellenic Armenia has held its traditional FIFA World Cup 2018 promotion.
In particular, seven lucky participants have won tickets to one of FIFA World Cup 2018 quarterfinals. During a special event organized by the company on June 30, they offered their predictions and shared the excitement for the upcoming trip.
Arev Atoyan, Lilit Stepanyan, Rima Julhakyan, Christine Sargsyan, Levon Mnatsakanyan, Susanna Poghosyan and Gohar Stepanyan will leave for Sochi on July 6. During a 4-day trip, the lucky football fans will have the unique chance to watch the Russia vs Croatia match.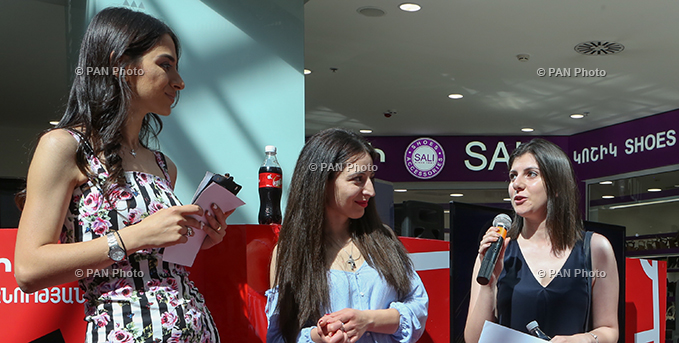 The winner's package includes round-trip ticket to Sochi, a ticket to FIFA World Cup quarterfinals, to be held on July 7, accommodation at Mercure Sochi Centre hotel, located right in the heart of the city: transportation and three meals every day are also included. Before returning home on July 9, the winners of Coca-Cola FIFA 2018 travel packages will have an opportunity to tour around and explore Sochi, one of the busiest seaside resorts of Russia.
Along with travel packages, the promo included Coca-Cola branded glasses, balls and sports bags, whose giveaway is still underway and will run through July 31. Since the start of the promotion, thousands of gifts have already been claimed. In total, the promotion offers 135.000 prizes. Winners can claim their prizes till August 12.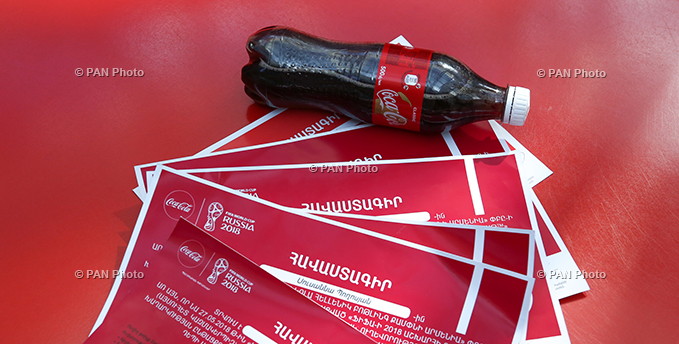 To participate in the promotion, you just need to buy any of the 500 ml, 1 l or 1.5 l Coca-Cola, Coca-Cola Zero Sugar packs with a special white cap and red Coca-Cola marking, send the 8-digit code written on the back of the cap to the short number 1021 or register it on the company's website.
FIFA 2018 is the first football world championship held in Russia. The Coca-Cola Company is, as usual, the official partner. The Company is one of the longest-standing corporate partners of FIFA, officially sponsoring FIFA World Cup since 1978. Since 2006 every 4 years, FIFA and Coca-Cola have been organizing the international tour of the world's most famous cup.
This year the FIFA World Cup™ Trophy visited more than 50 states, including Armenia and 23 more countries it never visited before. On February 7, for the first time the most coveted football prize was displayed at the Freedom Square in Yerevan.