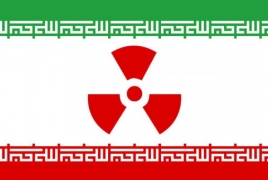 February 7, 2019 - 18:40 AMT
PanARMENIAN.Net - French envoy to the U.S. expressed his support for the Iranian nuclear deal, also known as the Joint Comprehensive Plan of Action (JCPOA), IRNA reports.
"False. The E3 were negotiating with the US a framework to handle these other issues when the US decided to repudiate the JCPOA. We are ready at any moment to resume these discussions while reaffirming our commitment to the JCPOA," Gérard Araud said in a message released on his Twitter account.
He made the remarks in reaction to a report by the US-based Wall Street Journal newspaper, titled 'Europe's Iran Trade Flop' released on February 5.
'The European diplomats have convinced themselves that they must abide by the flawed 2015 nuclear deal with Iran to demonstrate their credibility. Their latest attempt to keep the deal alive despite the US opposition shows the opposite,' the American daily claimed.
On January 31, German, British and French foreign ministers in a news meeting in Bucharest officially announced registration of Europe's special financial mechanism known as the Instrument in Support of Trade Exchanges (INSTEX).
The channel will first cover foodstuff and medicines and then it will become wider in scope.