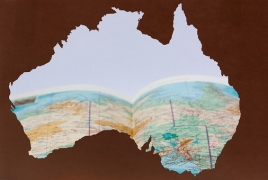 February 11, 2019 - 12:14 AMT
PanARMENIAN.Net - The Armenian Resource Center of Australia (ARC-AU) has announced it will begin full-time operations from a Ryde location, after receiving Commonwealth funding to provide support to humanitarian visa entrants and other vulnerable migrants within their first five years in Australia.
The Australian Department of Social Services funding of over $300,000 – which is part of over $1,200,000 granted to a Consortium that includes the Armenian Resource Center, the Assyrian Australian Association, the Chaldean League and the Antiochian Orthodox Archdiocese – will cover operational expenses to assist with the resettlement of migrants.
"Once we are up and running, the Armenian Resource Center will help migrants with services that meet their settlement and social needs," explained ARC-AU Chairperson, Taline Megerditchian. "These services will include help with housing issues, liaising with government services and departments, community integration, student requirements and more."
ARC-AU Board member, Chris Shahinian added: "The Armenian Resource Center was founded to replicate the model of the already-operational Assyrian Resource Center. With the increase of Armenian migrants from Syria, Iraq and other parts of the Middle East, we needed to take action and form a Center in the heart of the Armenian-Australian community in Ryde, to facilitate their settlement into Australian society."
This funding from the Australian Government will allow the set up of the physical Armenian Resource Center in Ryde, a Resource Center in Blacktown, as well as allowing the continuation and expansion of the Assyrian Resource Center.
The Armenian National Committee of Australia (ANC-AU), which supported the Consortium's application process, welcomed the announcement.
"Our community will be delighted that the Armenian Resource Center will move from the planning phase to the operational phase of its existence thanks to this funding," said ANC-AU Executive Director, Haig Kayserian. "We congratulate all Consortium members, as their cause is noble and will help many people settle into their new lives in Australia."