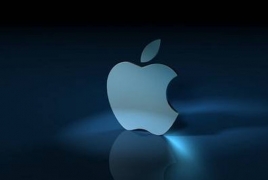 December 9, 2019 - 12:06 AMT
PanARMENIAN.Net - After more than seven years, it could soon be time to bid farewell to Apple's lightning charging cable.
The company may ditch the charging cable and port on its premium iPhone models in 2021, Ming-Chi Kuo, a top Apple (AAPL) analyst with TF International Securities, said in a report Thursday. The company will instead opt for a completely wireless device as it aims to better differentiate the more expensive iPhone models, Kuo said. Apple already makes wireless charging docks for iPhone 8 and subsequent models, CNN reports.
Kuo's report also estimates that Apple will release five new iPhone models next year. He predicts the company will release a 4.7-inch model in the first half of the year and four 5G-enabled versions — 5.4 and 6.1 inch lower end models and 6.1 and 6.7 higher end models — in the second half of the year. Kuo's predictions for releases in the second half of 2020 echo those in a report from JP Morgan analysts released earlier last week.
Of course, the predictions detailed in the report, which are based on supply chain checks are just that — predictions. Apple did not respond to a request for comment on this story.