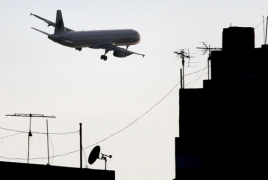 July 29, 2020 - 13:23 AMT
PanARMENIAN.Net - Armenia is among the countries that have seen the steepest decrease in air traffic on the European continent, registering an almost 90% year-on-year drop in the number of flights in July 2020, data provided by Eurocontrol reveals.
Although Eurocontrol (the European Organisation for the Safety of Air Navigation) is not an agency of the European Union, the EU has delegated parts of its Single European Sky regulations to Eurocontrol , making it the central organisation for coordination and planning of air traffic control for all of Europe. The EU itself is a signatory of Eurocontrol and all EU member states are presently among the 41 members of Eurocontrol.
The agency has provided a week-to-week analysis of air traffic for each country, and a Eurocontrol representative explained to PanARMENIAN.Net that the data do not include overflights.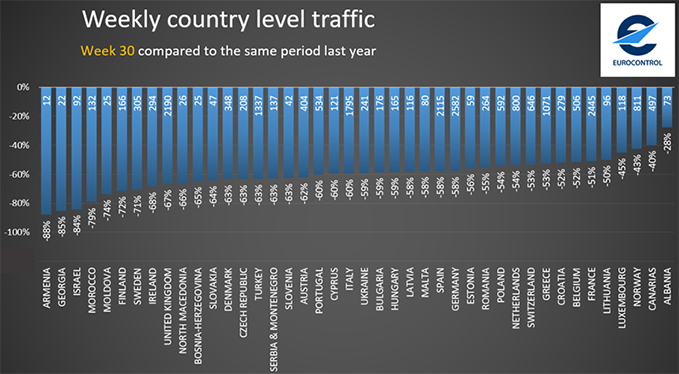 The analysis reveals that on week 30 of 2020 (20-26 July) air traffic in Armenia dropped by 88% against the same period the year before, on week 29 (13-19 July) by 89%, and on week 28 (6-12 July) by almost 91%.
"In terms of the likely evolution of flights to and from particular countries, it can be expected that this will depend heavily on the travel restrictions in that country and in the countries with which flights are normally carried out," the representative of the agency added.
Armenia imposed a state of emergency back in mid-March to curb the spread of the coronavirus in the country. While most air traffic has almost come to a halt, a few flights have been arranged, chiefly for repatriating people to their home countries.