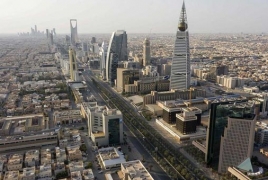 September 9, 2020 - 18:24 AMT
PanARMENIAN.Net - A Saudi Arabian woman who was on trial for living and traveling alone without her father's permission did not commit any crimes, according to a final ruling issued by a judge and shared by the case lawyer who celebrated the "historic" ruling in a Twitter post.
"Greetings of reverence and appreciation to the young judge who issued this historic ruling with brilliant reasoning. This ruling will be a milestone in the history of the Saudi judiciary," case lawyer Abdulrahman Allahim said in a tweet, according to Al Arabiya.
Public prosecutors had been pursuing the woman for being absent from her family's home and traveling to Riyadh without permission, court documents published by Allahim in July showed.
In August last year, the Kingdom published new laws allowing Saudi women nationals to apply for a passport and travel freely. The legal system previously required women to have an adult male's consent to obtain a passport or travel.
In his final ruling, the judge said, "the independence of the defendant in a separate house did not count as a punishable act … the defendant is a sane, adult woman who has the right to choose where to live."
He added to his statement saying, "What the defendant did by moving to Riyadh and living in a separate home is one of her natural rights and cannot be described as a punishable crime."