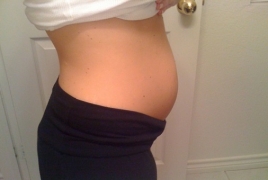 September 10, 2020 - 13:57 AMT
PanARMENIAN.Net - Two female lawmakers from the opposition Prosperous Armenia party will draft a bill to ban abortions in Armenia.
MPs Naira Zohrabyan and Shake Isayan claim that termination of pregnancy should be prohibited in the country, unless there is medical indication.
Under the current legislation, abortions are allowed in the first trimester, or if the woman develops health problems in the process or when the unborn baby has a birth defect between 12 weeks and 22 weeks.
"All of these regulations should be replaced by a single regulation prohibiting abortion, unless the mother is diagnosed with health problems that are incompatible with pregnancy," Zohrabyan said in a Facebook post.
"Many will say that abortion is the right of every woman and family, but the unborn child too has the right to be born and live."
Zohrabyan explained her attitude to the matter with the high number of selective abortions performed in Armenia.