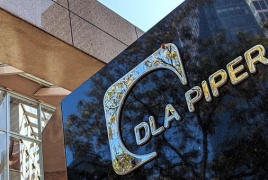 October 22, 2020 - 11:58 AMT
PanARMENIAN.Net - The lobbying firm The Livingston Group and the law firm DLA Piper – both in the U.S. – have terminated their connections with Azerbaijan.
On October 13, The Livingston Group terminated its registration as a foreign agent of Azerbaijan, and on October 16 DLA Piper terminated its contract with Azerbaijan's state-owned rail transport operator.
The DLA Piper contract related directly to Azerbaijan's transport of oil and its efforts to bypass U.S. sanctions on Iran.
The Armenian Assembly of America announced a campaign on Tuesday, October 20 to pressure lobbying and public relations firms to "reject blood money" from Azerbaijan.
News reports disclose that the Azerbaijani government alone admits retaining the services of some of the most influential lobbying firms in Washington, D.C. The lead firm, BGR Group, reported more than $500,000 in fees in 2019. Other firms listed in news stories include Stellar Jay Communications. In addition, corporate interests such as BP plc, as well as and former officials and other Americans with undisclosed financial interests, actively carry Azerbaijan's water in what is commonly referred to as the "Azerbaijani Laundromat."
Azerbaijan, with help from Turkey and Syrian and Libyan mercenaries deployed by Ankara, started a war against Karabakh (Artsakh) in the morning of September 27. The Armenian side has reported deaths and injuries both among the civilian population and the military. Foreign and local journalists too have been injured in Azeri shelling of towns and villages.