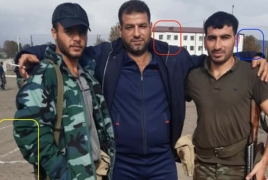 November 21, 2020 - 14:52 AMT
PanARMENIAN.Net - More evidence of Azerbaijan's recruitment of mercenaries has landed online. Bellingcat researcher Alexander McKeever has identified the geographical location of photos taken by Syrian fighters in Nagorno-Karabakh.
Using pictures featuring mercenaries and a screenshot from a video of Azeri President Ilham Aliyev visiting territories his army has captured, McKeever has managed to identify the location as Jabrayil (Jrakan)․
The images of fighters have been spreading on social media from prior to the end of the war. Multiple sources, including the fighters themselves, have published evidence of their participation in hostilities on Azerbaijan's side.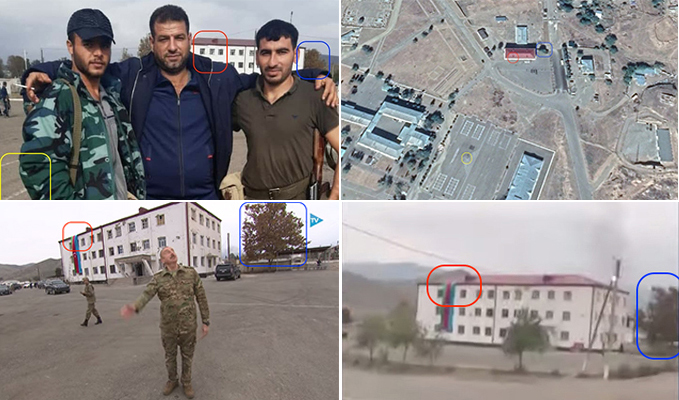 In the war that lasted 44 days, the Turkish armed forces supported Azerbaijan militarily, also by transferring terrorist mercenaries from Libya and Syria to fight against Karabakh. Armenia was the first to report on Turkey's deployment of thousands of Syrian fighters to Azerbaijan. International media publications followed suit, as did reactions from France, Russia, Iran and Syria. The Nagorno-Karabakh Defense Army has unveiled footage of the interrogation of two such terrorists captured on the front.
Armenian Prime Minister Nikol Pashinyan, Russian and Azerbaijani Presidents Vladimir Putin and Ilham Aliyev have signed a statement to end the war in Karabakh after almost 45 days. Karabakh (Artsakh) President Arayik Harutyunyan has said he has agreed to the deal signed by Armenia, Russia and Azerbaijan.