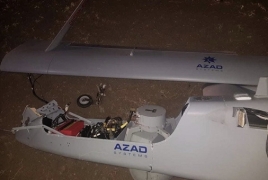 January 5, 2021 - 15:15 AMT
PanARMENIAN.Net - A transponder manufactured by Australian company Microair Avionics has been found in an Azerbaijani military drone downed during the recent war against Nagorno-Karabakh. In a fresh article tackling the matter, Michael West Media is trying to understand how the parts ended up in Azerbaijan if the company claims that no such transponders have been sold to Azerbaijan or Turkey.
Transponders transmit the position and altitude of aircraft and assist in identifying them on air traffic control radar. In drones, transponders provide collision avoidance and situational awareness capabilities, helping the drone maintain a safe distance from other drones or aircraft.
Microair has refused to disclose the identity of the buyer despite knowing this information via the unique serial code. The Armenian National Committee of Australia (ANC-AU) was the first to report on the use of the transponders in Azeri drones, posting a picture showing the serial number of the product.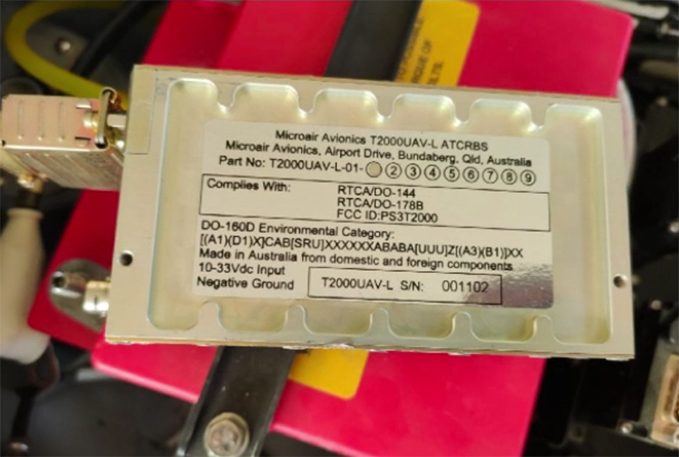 In its response to ANC-AU's letter, Microair Avionics said the photographed transponder was manufactured in 2010. The company did not say to whom it sold the transponder, or when. It said it has not sold these transponders to Azerbaijan or Turkey. It did not mention Israel, which is reportedly now the second largest supplier of weaponry to Azerbaijan.
The Microair Avionics website has listed several Israeli companies among its military industry "partners". Such ties provide one feasible route by which Microair Avionics transponders may have ended up in these drones. There could be others.
Microair has ignored repeated requests to name the company to which it did sell the transponder. The Australian manufacturer has also refused to say whether the transponder was sold to a weapons-maker or to which country it was sold. In its letter to ANC-AU, Microair Avionics mentioned the possibility that the transponder may have been obtained on the secondhand market. The company further told Michael West Media, that Microair had also sold transponders to distributors. However, a company document posted online states of the T2000-UAS transponder in question that, "This product is only sold directly to the UAV OEMs [original equipment manufacturers]."
Complete secrecy continues regarding Australia's export of weapons and related components. The Australian government is refusing once again to provide basic information.
Battlefield evidence has confirmed that drones deployed by Azerbaijan against civilians in Artsakh (Karabakh) and Armenia contain parts and technology from U.S. firms, U.S.-based affiliates of foreign firms, and firms located in the UK, France, Germany, Austria, the Netherlands, Australia and other countries.