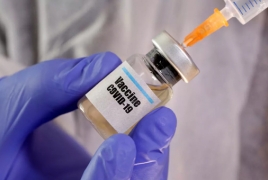 January 16, 2021 - 11:09 AMT
PanARMENIAN.Net - Georgia is among the top ten among 183 countries in terms of the effectiveness of government measures against the spread of Covid-19, according to data from the Government Response Tracker launched by the University of Oxford.
The Government Response Tracker systematically records government responses worldwide (183 countries) and aggregates the scores into a common Stringency Index. The index allows users to explore the variation in government responses. This information can help researchers understand whether increasingly strict measures affect the rate of infection, and identify what causes governments to implement stricter or less strict measures.
Georgia has had 245,789 cases of coronavirus since February 2020.
Updated data shows that Italy, Germany, the Netherlands, Ireland, Venezuela, Honduras and Greece have also made it to the top ten. Np data is available on Armenia.
The Georgian government has plans to vaccinate 60% of its population of 3.7 million in 2021, head of Georgia's National Centre for Disease Control Amiran Gamkrelidze stated Friday, January 15, Agenda.ge reports. He said that vaccination will not cover individuals under 18 because clinical studies of the vaccines in the under 18 age group have not been conducted so far.
Gamkrelidze noted that per several studies around 50-60 per cent of the country's population is ready to be vaccinated against Covid-19.