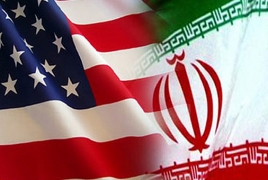 April 10, 2021 - 11:28 AMT
PanARMENIAN.Net - A senior State Department official said that questions remain about whether Iran seriously wants to return to compliance with the nuclear deal after talks in Vienna this week aimed at salvaging the landmark 2015 agreement, CNN reports.
The indirect talks will resume in Vienna next week to continue the process of figuring out the steps that the United States and Iran each need to take to get back into compliance with the agreement, which the Trump administration abandoned in 2018.
This official reiterated that the United States is prepared to lift sanctions that are "inconsistent" with the 2015 deal and with the benefits that Iran expects from the deal if Iran returns to compliance -- a position they acknowledged is likely to face strong opposition from some in Congress.
"We know how strong the opposition will be -- some people who were opposed to the to the JCPOA back in 2015 and '16 and who were favor of the withdrawal and who now are against any efforts to come back in," the official said, using the acronym for the deal that's formally known as the Joint Comprehensive Plan of Action.
But they stressed that this "just the first step of this first phase of a potential return to" the nuclear deal, and argued that leaving that agreement had not made America safer.
Iranian officials have maintained that the US must lift all Trump-era sanctions and return to the nuclear deal before it comes back into compliance with the agreement.