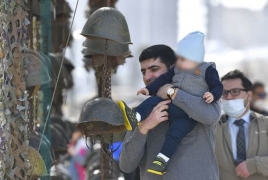 April 15, 2021 - 14:43 AMT
PanARMENIAN.Net - Azerbaijanis are taking their toddlers and children to the newly-inaugurated "war trophy park" in Baku to play with the helmets of fallen Armenian soldiers and the wax figures of what Azeri authorities claim to be Nagorno-Karabakh troops.
Pictures posted on social media platforms show Azerbaijani parents strolling through the "park", kids kicking the helmets and trying to strangle the dummies.
According to reports, entrance to the "museum" is free for children under the age of 6. No less disturbing is that photos of children visiting the site are being used for propaganda.
The cost of one ticket is two manats for locals and ten manats for foreign citizens. The venue also offers guide services for 20 manats.
Below are some of the pictures posted by social media users and local news outlets: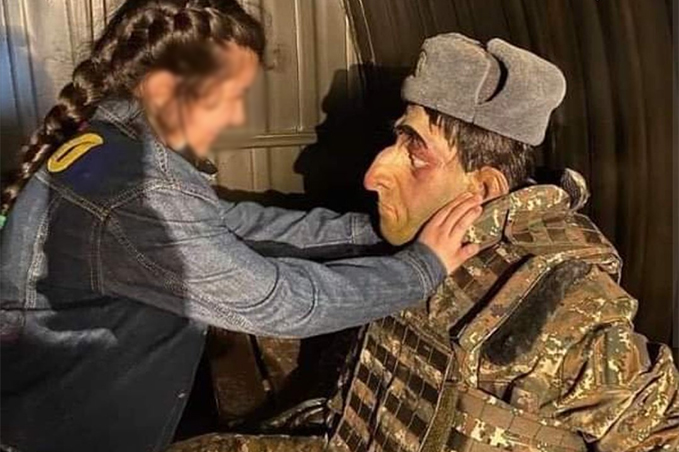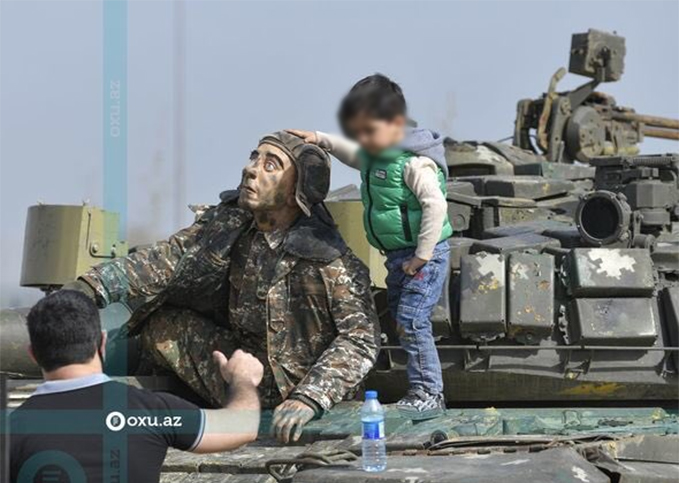 On April 12, the President of Azerbaijan attended the opening of a "park" dedicated to Artsakh (Nagorno-Karabakh) war in Baku, where alongside Armenian military equipment seized during hostilities, wax figures of what Azerbaijan claims to be Armenian servicemen, as well as their personal belongings and the helmets of fallen Armenian troops were also displayed.