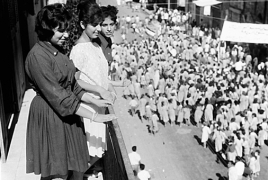 June 22, 2021 - 14:17 AMT
PanARMENIAN.Net - Artist and academic Kegham Djeghalian has discovered three red boxes in Cairo, which contained the negatives of more than 1,000 photographs taken between the 1940s and the 1970s by his grandfather, an Armenian photographer also named Kegham, who founded Gaza's first photography studio.
The National has published an article on the discovery, in which Djeghalian said the negatives were not categorized in any discernible order when he found them three years ago. There were no accompanying materials dating them or listing the names of those photographed. But the clutter of film rolls was the closest Djeghalian had come to his grandfather's work and adopted hometown, and were the most vital evidence of his legacy.
Djeghalian took them to Paris, where he lives, and began developing them. The photographs he chanced upon were shown to the public for the first time in March, as part of an exhibition curated by Djeghalian for Cairo Photo Week.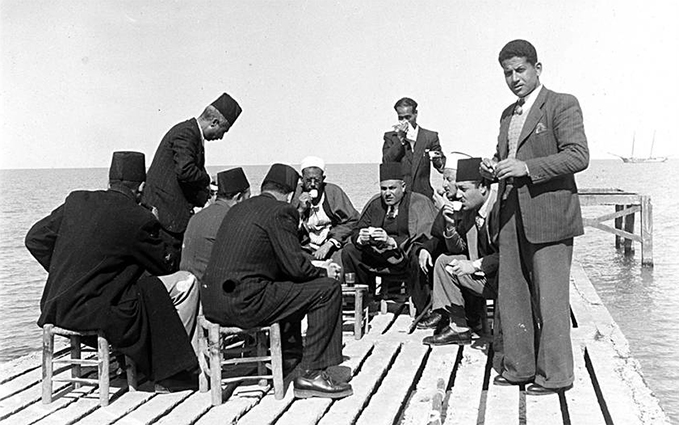 The images are as stirring as they are informative of Gaza. Some are portraits and show subjects of various ethnicities, smiling and looking dreamily off-frame. Others show military personnel and gatherings, such as picnics and even costume parties. Varied and uplifting, the images provide a precious historical insight into the scarcely documented daily life of Gaza in the mid-20th century, before the Israeli blockade and heavy bombardment of the Strip.
Some are even an indication of how the city would look if it weren't suffering from shortages of food, water and medical aid.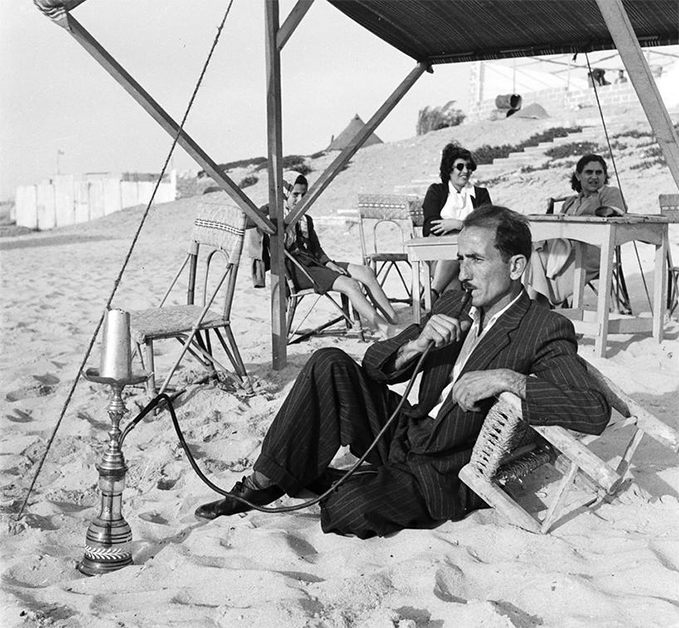 Originally from Armenia, Djeghalian's grandfather, Kegham, travelled to Jerusalem as a toddler with other survivors of the 1915 Armenian Genocide. He grew up in Jerusalem and Jaffa, working in a photo studio where he learnt the foundations of the craft. Then, in the early 1940s, he moved to Gaza with his wife, establishing his studio Photo Kegham in 1944.
Kegham photographed the social and political developments in Gaza for almost four decades. During its turbulent transition periods, he was there, documenting daily life under the British mandate, which ended in 1948, as well as the Egyptian rule between 1949 and 1956, and again from 1957 to 1967.
He also photographed the refugee camps that sprouted around the suburbs of Gaza after the establishment of the state of Israel in 1948, and documented the Israeli occupation of Gaza in 1956 and the 1967 Arab-Israeli conflict.