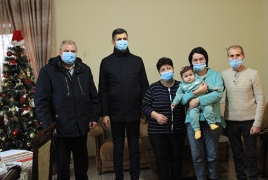 January 14, 2022 - 13:05 AMT
PanARMENIAN.Net - One more family, this time in the Kanakeravan community in Armenia's Kotayk province, rang in the New Year in a spacious four-room home after spending 25 years in an unattractive 27-square-meter shelter.
The Babayans celebrated housewarming Viva-MTS and the Fuller Center for Housing Armenia, the organizations that assisted them in turning the half-built construction into a house. For the long-time partners, not only the improvement of housing conditions is a substantial accomplishment but also the positive psychological changes in the lives of the families.
The mother of the family has dreamed of spacious and bright rooms in a clean and cozy house not only during the holidays but every morning, for 25 years. Now the dreams and the sad look on their face have changed.
"During the winter months, the thin iron walls of the metal container did not keep the heat of the burning stove inside. The temperature inside was dropping instantly. The kitchen was outside; I do not even want to talk about the bathroom... People were hosting guests on holidays, but in our metal container, there wasn't even a place to sit. Unquestionably, it was difficult. Today, it all seems like a bad dream. Without any support, who knows how many years the state of being deprived of a decent home would have lasted," said Armida, the housewife.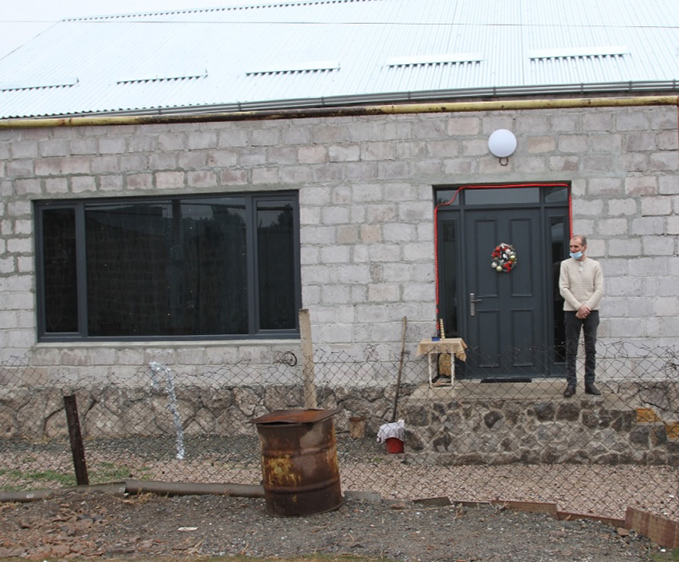 The success of the housing project, implemented by Viva-MTS and the Fuller Center for Housing Armenia already for 10 years, speaks for itself; 391 families have been assisted in all regions of Armenia.
"It has been ten years of the housing program now. It may seem to remain unchanging over years, yet there are details. There are two things in common: the dream cherished by families and our goals. The rest varies: the lives of these people, who have gone through hardships, vary. Each of them has its own story of overcoming hardships. Our purpose is to help people overcome despair, creating perspectives for them and strengthening their will and faith. I am sure that new conditions of living and the very fact of having a shoulder to rely on will dramatically change the life of this family. The change is the measure with which we assess the successfulness of the project," Viva-MTS General Manager Ralph Yirikian said.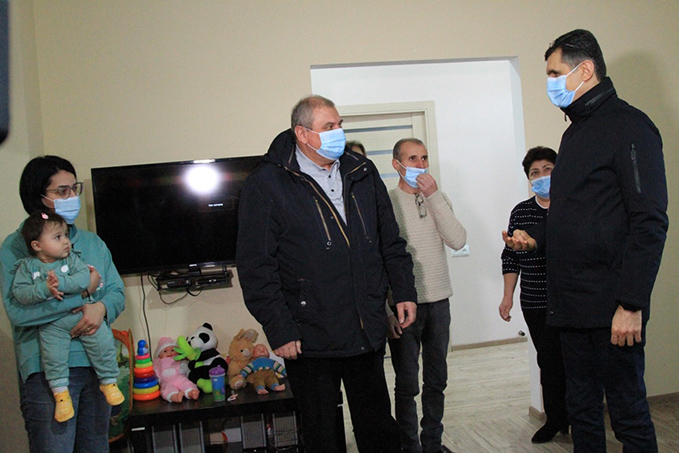 "The goal of our program is to solve the housing problem of families in need of housing, to provide the basic conditions. A person, relieved of social problems, feels free to create, enjoy the present, and set far-reaching plans for the future. We try to give that opportunity to people," said Ashot Yeghiazaryan, the Fuller Center for Housing Armenia President.
In 2021, 87 families benefitted from the housing project being implemented in 10 regions of Armenia.