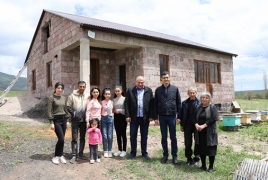 May 14, 2022 - 11:53 AMT
PanARMENIAN.Net - The Sukiasyan family from Zovaber village had been living in an earthen structure built over one hundred years ago and passed on from generation to generation. Now, their life has changed.
Thanks to the support of Viva-MTS and the Fuller Center for Housing Armenia, Gagik, who has lived in the deteriorating building for 63 years, has now completed the construction of a half-built house started 10 years ago. Lack of basic living conditions is no longer a problem for the large family. The new house is made of stone with all necessities.
"There have been ten of us living in our grandfather's house – my wife and me, our two sons and their families. The earthen house is a fourth-degree emergency. Ten years ago, we undertook the construction of the half-built building, the process of which showed it might take up ten more years to complete. This project has completely changed our lives. My eldest son's family has already moved into a decent home. I hope that soon we will be able to solve the housing problem for my youngest son, too," said the family's grandfather, Gagik.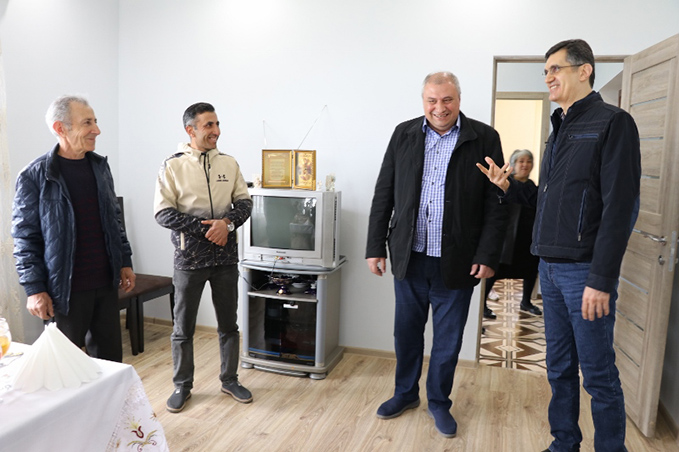 For ten years now, the housing program has been implemented in the regions of Armenia regardless of any challenges or circumstances. The heads of Viva-MTS and the Fuller Center for Housing Armenia regularly get acquainted with the work process through visits and video calls.
"It's been ten years now we have been implementing this program. If we want to make our country prosper we have to unite and work diligently. Our partners and we, strive to keep consistent to reach the set goals, despite every now and then we need to get flexible to overcome arising challenges. We get so much excited at seeing our compatriots' commitment to cling to the native land and continue living in villages. Every family regaining feet is a major achievement. Those families are the most fundamental index of the success of this project," Viva-MTS General Manager Ralph Yirikian said.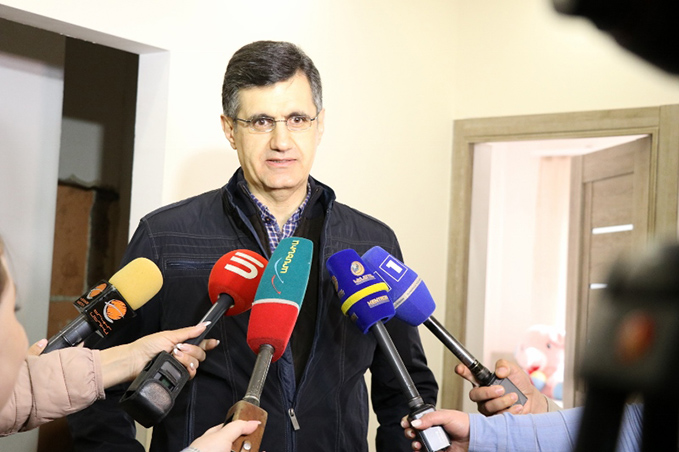 The Sukiasyan family is one of the 87 families supported through the 2021 housing project. The ten-year success of the joint housing project implemented by Viva-MTS and the Fuller Center for Housing Armenia speaks for itself. Around 400 families received support in different regions of Armenia. For this purpose, Viva-MTS has invested almost AMD 1 billion.