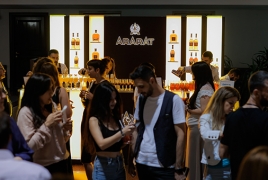 July 14, 2022 - 18:30 AMT
PanARMENIAN.Net - Following the well-established tradition, ARARAT hosted the special event "ARARAT Evening of Heartfelt Encounters" on the sidelines of the 19th Golden Apricot Yerevan International Film Festival on June 13.
ARARAT Brandy has always been keeping in focus the embodiment and promotion of cultural values and complimenting the cultural program of the Golden Apricot along with the creative team of the festival over the years.
"ARARAT Evening of Heartfelt Encounters" brings a brand-new format to the culturtainment events of the Golden Apricot Film Festival. It creates a platform where participants and guests get the chance to exchange views on the screenings and share their expectations of the festival.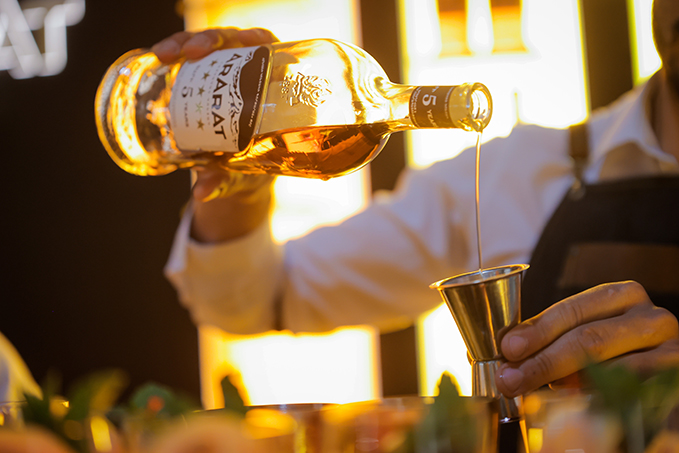 During the event a special appreciation ceremony took place. To celebrate the mastery as an idea, Yerevan Brandy Company presented Costa-Gavras, famous filmmaker and honorary guest of the festival, with a special brandy.
"The essence of a film is a story, which comes alive only when it is told. In other words, the breath of each film is defined by its audience, by its echo which makes us talk, tell and discuss over and over again. It is believed that the taste of noble brandy has endless echo, while a film becomes a part of heritage thanks to the mastery, which as an echo resonates in our hearts though the decades. This notion reflects this year's format of ARARAT's collaboration with Golden Apricot. The event also invites its participants to reveal the facets of mastery in both cinema and brandy making," said Zaruhi Saribekyan, Communications Manager of Yerevan Brandy Company.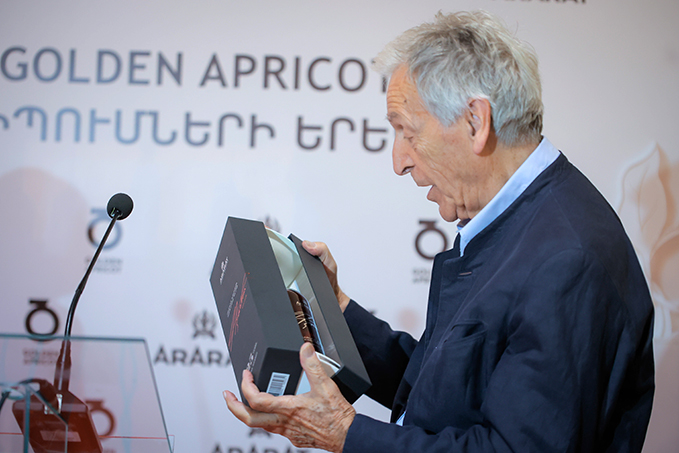 "I am thrilled that ARARAT continues its collaboration with Golden Apricot in various formats. I believe that the "Heartfelt Encounters" title applies not only to this wonderful evening but to the general relationship between audience and films, between the people who enjoy brandy and those who watch films. Ultimately this very name reflects the relations of ARARAT and Golden Apricot," says Karen Avetisyan, Artistic Director of Golden Apricot Yerevan International Film Festival.