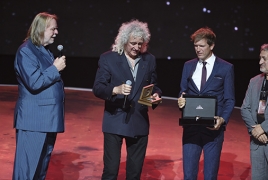 September 6, 2022 - 14:36 AMT
PanARMENIAN.Net - Legendary musician Brian May, who achieved fame as lead guitarist of the rock band Queen, was awarded the Stephen Hawking Medal for Science Communication during the Starmus VI festival on Monday, September 5.
May flew to Armenia for the first time ever and wrote on Instagram: "A new adventure! To Armenia! For the very first time for me …. How amazing!! Bri."
Starmus VI is a global festival of science communication and art that brings together the most brilliant minds on the planet and this year takes place in Yerevan, Armenia.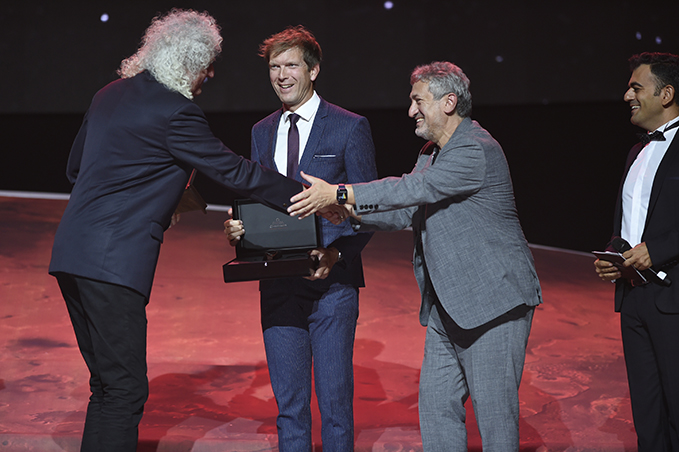 A co-founder of the festival, May was awarded the Stephen Hawking Medal for his great contribution to popularizing science.
"Just in case you were wondering what a Stephen Hawking medal looks likes, this is it. And this is my one which was a wonderful surprise to me…feeling very, very grateful and thankful," May said in a video.
The Queen legend also posted a clip of himself receiving the award during the ceremony.
In the video, he touchingly paid tribute to Freddie Mercury on what would have been the Queen singer's 76th birthday saying: "Before I go on, I couldn't really fulfil this evening without saying, Happy Birthday Freddie! It's rather nice that on his birthday I get a present!"