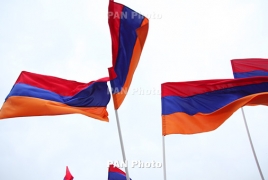 November 24, 2022 - 15:49 AMT
PanARMENIAN.Net - Armenia's internet freedom score rose 3 points to 74 and is rated "Free" in the latest Freedom on the Net report by the Freedom House.
Internet freedom in Armenia improved during the coverage period, largely due to the lifting of restrictions on the free flow of information that the government implemented in the previous coverage period during տհե 44-day war unleashed by Azerbaijan against Nagorno Karabakh, the report said.
Additionally, media outlets faced less significant cyberattacks than they did in the previous coverage period. However, the government amended the criminal code to criminalize grave insult in July 2021, which led to a multitude of charges against those who criticized Prime Minister Nikol Pashinyan. After the coverage period, the government announced it would not include the measures in the new the criminal code.
Armenia is in the midst of a "significant transition" following mass antigovernment protests and elections in 2018 that forced out an "entrenched political elite", Freedom House says. The government of Prime Minister Pashinyan has pledged to deal with long-standing problems including systemic corruption, opaque policymaking, a flawed electoral system, and weak rule of law. Concerns about political interference in the judiciary and hostile rhetoric toward the media from government officials persist, it said. The report added that the country continues to be seriously affected by the 2020 war with Azerbaijan, which saw several months of fighting in Nagorno-Karabakh.
This report's coverage period ended before the Azerbaijani military launched attacks on Armenian territory in September 2022. The text does not reflect internet freedom–related developments that occurred during the attacks.