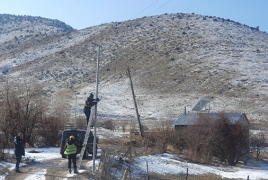 January 19, 2023 - 13:04 AMT
PanARMENIAN.Net - The village of Tigranashen, which connects Ararat and Vayots Dzor provinces, is strategically important for Armenia. On the right side of the interstate highway leading to Syunik, in a valley surrounded by mountains, there is the village of Tigranashen. The need for outdoor lighting is a matter of both safety standpoint, as well as community development and budgetary savings.
At the end of last year, in order to bring the latest technologies to regions of Armenia and introduce a modern infrastructure system, Viva-MTS and the Foundation for Preservation of Wildlife and Cultural Assets (FPWC) started work here. A new street lighting system was built in Tigranashen. 40 LED lamps were installed, 1500 m of road were illuminated.
"Lighting is one of the main problems for Tigranashen. Being an administrative area situated very close to the border, people's comfort is a priority here. The village is located between rocks and mountains. More is in the canyon. Darkness is more of a disturbing circumstance here. The better the lighting, the more comfortable people will feel. The more comfortable and safer the village is, the more its residents will feel comfortable here and will not feel the need to move somewhere else," Ludvig Stepanyan, the head of Tigranashen and Paruyr Sevak communities, said.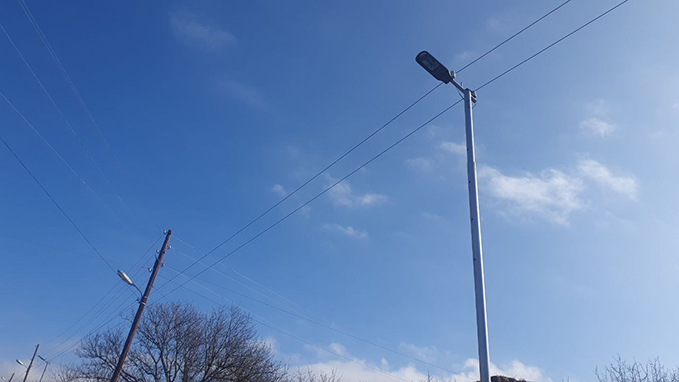 About 11 years ago, the village tried to set the lighting of the central street using own funds, but the result did not live up to expectations. The old floodlights powered by economy lamps were installed on the electricity poles of the village. The illumination provided by them was poor, the energy usage was high. Due to frequent outages, additional unbudgeted costs for repair or replacement were generated. As a result of the cooperation between Viva-MTS and the Foundation for Preservation of Wildlife and Cultural Assets (FPWC), a new comprehensive lighting network was built in Tigranashen last year. In the village, 4 central and secondary streets were illuminated. Tigranashen was provided with 80% lighting.
The new generation living in Tigranashen tries to follow the technological progress in the world through the Internet and draw parallels between the rates of urban and rural development. Liana, a ninth grader, has her analysis and conclusions.
Technological development is also important for Tigranashen. She is confident that the introduction of modern infrastructure systems and a network working with new technologies will ensure a long-term positive impact in her village.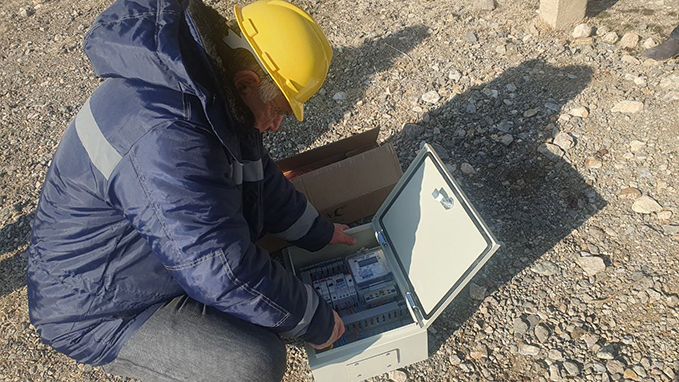 Being an information and telecommunications company, Viva-MTS considers the strategy of investing in cost-effective infrastructure as a justified priority matter. The project allows to apply environmental, energy-sufficient modern technologies, provide high lighting, but consume 80% less electricity. In 2022, Viva-MTS invested more than AMD120 million for the development of infrastructure in different communities of Armenia.
Viva-MTS (MTS Armenia CJSC) is Armenia's leading telecommunications operator, having the widest network reach and spreading a wide range of Voice and Data services all across Armenia. Having the best of the Armenian people at heart since its launch on 1st July 2005 and in a short period of time Viva-MTS has managed to build a nationwide network and a considerable customer base. Viva-MTS drives innovation and aims at always being at the forefront of any development serving the Armenian mobile communications market. The company follows the guidance provided by ISO 26000 (International Standard of Social Responsibility), ISO/IEC 27001:2013 (Information Security Management System) and ISO 37001 (International anti-bribery management systems standard). Additional information about Viva-MTS can be found at: https://www.mts.am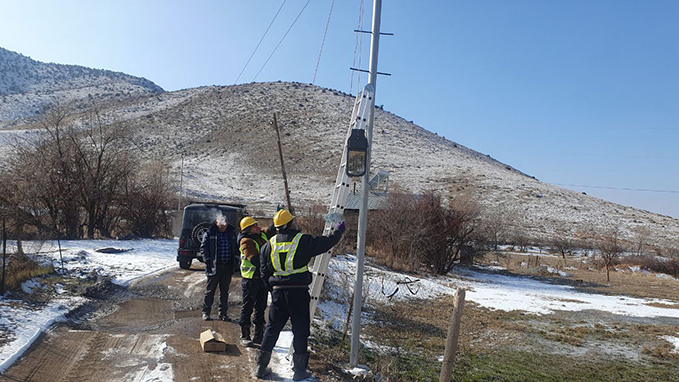 Mobile TeleSystems PJSC ("MTS") is the leading telecommunications group in Russia and the CIS, offering mobile and fixed voice, broadband, pay TV as well as content and entertainment services in one of the world's fastest growing regions. Including its subsidiaries, the Group services over 88 million mobile subscribers in Russia, Armenia and Belarus. Since June Y2000, MTS' Level 3 ADRs have been listed on the New York Stock Exchange (ticker symbol MBT). Additional information about the MTS Group can be found at: www.mtsgsm.com