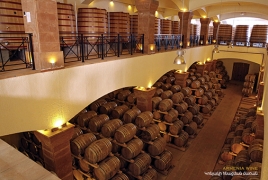 May 18, 2023 - 12:06 AMT
PanARMENIAN.Net - Famous French brandy master Olivier Chapt belives that not only years and barrels turn grape spirit into brandy: pure and transparent liquid must be continuously embraced in love and care, spoken to, and given emotions.
According to Chapt, only years of patience and dedication can bring the expected result.
Chapt is the brandy consultant of Armenia Wine Company, he comes from the Cognac region of France. He has been combining the best French and Armenian brandy making traditions for years to obtain high quality brandy from the harvest of the Armenian terroir.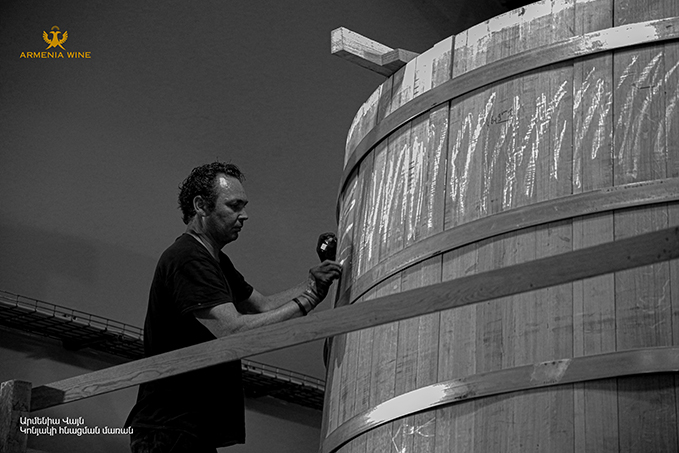 "Initially, when I received an offer to cooperate with the Armenia Wine company, we had one common idea: to create not just another Armenian brandy, but a piece of art in accordance with the company's standards. It is really a great advantage when your partner does not interrupt your creative flight and is open to any proposals," says Chapt, referring to the recent purchase of 250 hectoliter oak containers brought to Armenia from France at his suggestion.
The oak containers (TONU) with a volume of 250 hectoliters are already in Armenia. They are the production of the world famous company Seguin Moreau. The containers are made from wood from the forests of the Limousine region of France, obtained by careful processing of selected French oaks, characteristic of the area. Experts assure that these are not just trifles, but the primary prerequisites for obtaining a quality drink. The world is full of oak, but the wood of Limousin are irreplaceable.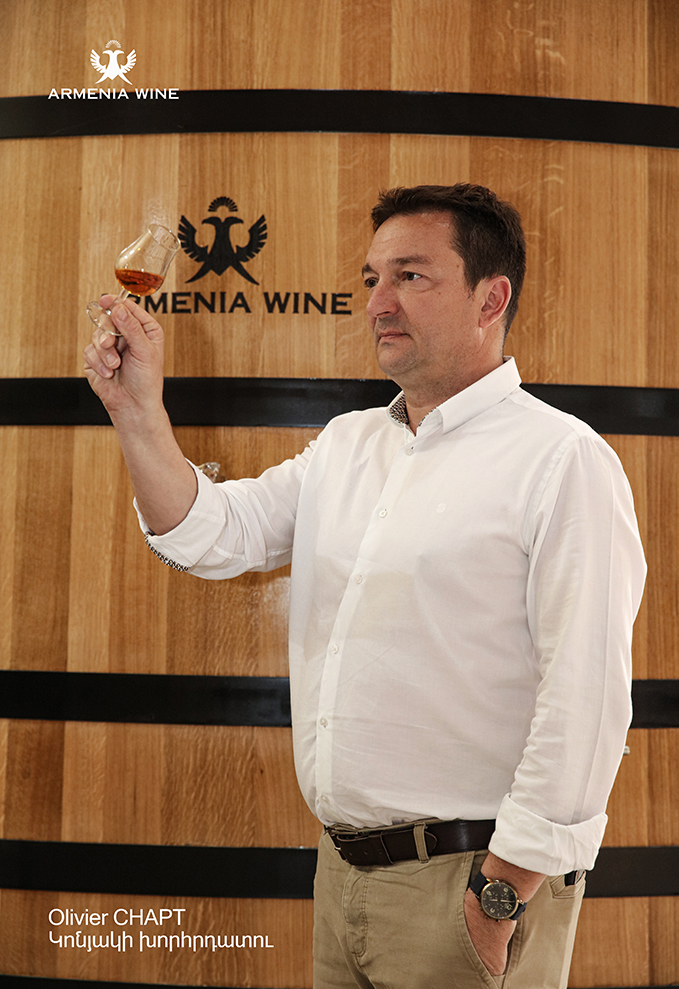 The ideology of is this: "the brandy is alive, it has a soul and a body. Using an oak container is the last, but most delicate stage in the process of preparing the drink. Immediately after aging, the liquid is transfered from the barrels to the Tonu to rest, mature and prepare for great launch.
On the eve of the company's first 10-year-old brandy launch, the brandy masters of the company share their creative secrets:
"Several years ago, the company set out to create a piece of art, in the form of brandy, aged for 10 years. For this, the drink was aged 24/7 mode to the incomparable music of Aram Khachatryan. And we, brandy masters, have become a kind of composers, to create the symphony of brandy," says Chapt.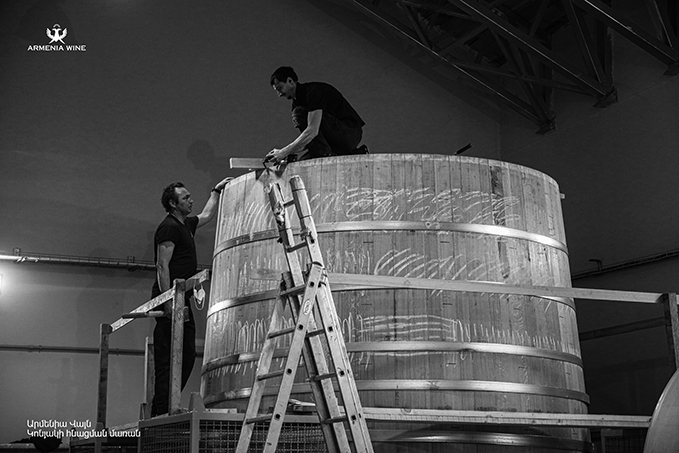 For him, all instruments were equally important in the creation of this symphony, it is from their harmony that the art are created, but the oak wooden containers brought from France give a glorious finale to a classical symphony.
"For me, this is the final chord at the end of the symphony, hearing the sounds of which, I get the full impression and understand the genius of creation."
For the French brandy master, the formula is the always the same - responsibility at every stage of creating a drink and love for what you create.