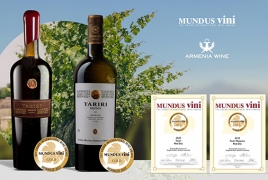 September 8, 2023 - 11:01 AMT
PanARMENIAN.Net - 9 medals and the best rewards։ This year, Armenia Wine company made Armenian wine an honorary ambassador of the country on the most prestigious platforms, presenting the unique aroma of Armenia to the world.
The Grand International Wine Award MUNDUS VINI Summer tasting 2023 competition tasting brings together the world of wine in Germany every year to show the leaders of the wine industry. This year Armenia also shined next to the names that received the highest titles awarded by the best wine masters.
"As the leading Armenian winemaking company, we are very happy to inform you that 9 of the 10 medals coming to Armenia belong to our wines. Such awards from international competitions are especially important for the proper presentation of Armenian wine on the world market," says the main consultant of the Armenia Wine company, French winemaker Jean Baptiste-Soula.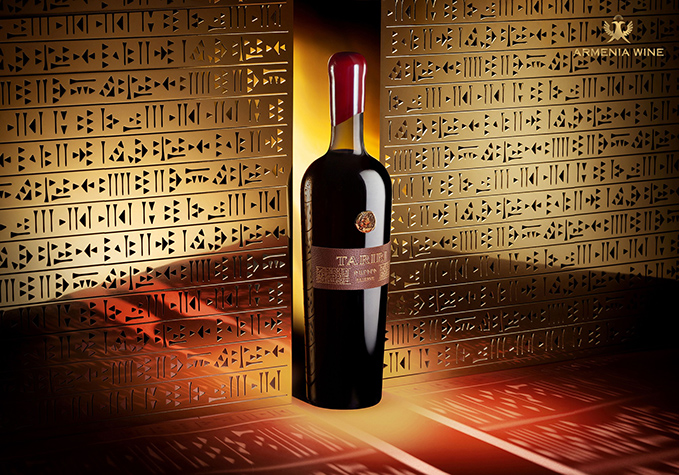 The Armenia Wine company has introduced the new benchmark and best quality of Armenian winemaking to the world, constantly receiving high praise both in Armenia and around the world.
The company has always returned from MUNDUS VINI with numerous and valuable medals, but this year was especially marked by the fact that our new, ultra-premium wine from the Tariri line was awarded the gold medal, - mentions Kristine Vardanyan, the commercial director of Armenia Wine Company.
Just a few months ago, the Armenia Wine company presented the Tariri Reserve wine, which is a melody by all means, created from the fusion of Armenian and French winemaking. The wine is aged for 18 months in French oak barrels. Just a few months have passed from the presentation of the wine, and the incomparable notes of Tarir Reserve also capture the hearts of international wine masters, receiving a gold medal.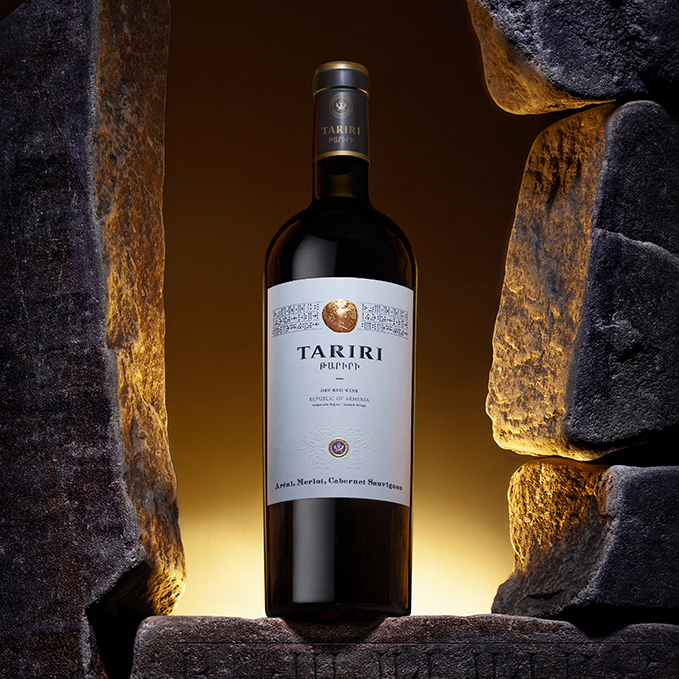 However, the company's victories in the framework of Mundus Vini are not limited to this award. Tariri Red, which embodies the Urartian power, with his great reputation, also receives the gold medal.
The company that embodies the centuries-old history and culture of Armenian winemaking brought 9 medals to Armenia․ As in previous years, so this year, the "Armenia", "Yerevan" and "Takar" lines have received special attention from experts of wine industry.
The awards we give to wine companies are a sign of excellence and quality. These awards first of all help the consumer to make the right choice and find the best aromas in the world of wine - the jurors of the Mundus Vini competition assure.
Armenia Wine Company's loyalty and dedication to lasting values, the never-ending aspiration to perfection and the principle of presenting Armenian to the world in the best possible way, lead to the new achievements, making Armenian wine a truly national value.