Three unlawful attacks on medical facilities by Azerbaijani forces during the six-week war in Nagorno-Karabakh have come to light in recent Human Rights Watch research in the region.
The weapon used by Azerbaijani forces against the military hospital – a satellite-guided variant of an Israeli-supplied rocket artillery system called LAR-160 – suggests that the strike was intentional. The strikes on the public hospital, including with Grad rockets and cluster munitions, appeared indiscriminate.
Although not included in the Human Rights Watch's report, Azerbaijani rockets also hit and severely damaged a maternity hospital in Stepanakert, Karabakh's capital, and other medical facilities across Karabakh.
Azerbaijani rocket artillery hit a military hospital in Aghabekalanj, a village just southwest of Martakert city, along the main road, in an apparently deliberate strike on October 14, 2020.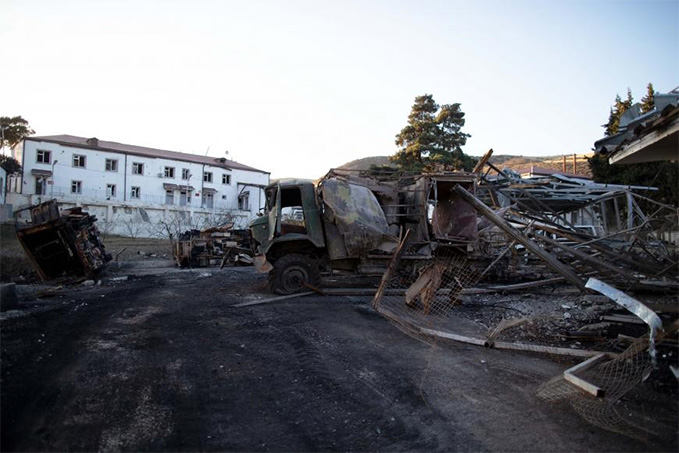 The nearest military installation is 1.5 kilometers to the south, along the main road. Satellite imagery taken on October 8 shows that one of the installation's buildings had been hit, damaging its roof. The satellite imagery also shows military positions that pre-date the outbreak of hostilities, fewer than 350 meters southwest of the hospital. Earthen berms are also visible about 150 meters north of the hospital.
Martakert's public hospital, the R. Bazyan District Medical Association, is on the northern end of Sakharov Street, which suffered extensive shelling damage during the six-week war.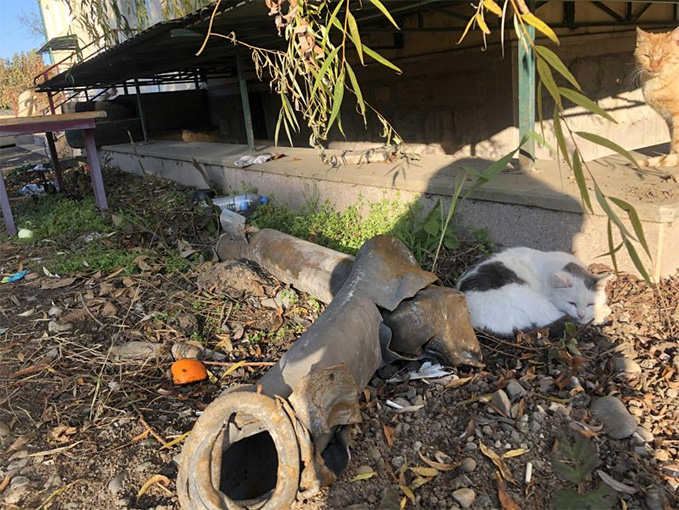 Due to intense shelling in the area from the first day of hostilities, on October 4 the hospital staff were evacuated to a village some thirty km away and the hospital became a military medical triage center for wounded Armenian forces.
A hospital custodian who regularly checked the facilities after the civilian evacuation said the hospital was hit several times on various days during the six weeks of fighting.
Human Rights Watch also documented a deliberate attack on September 28, apparently by Azerbaijani forces, on an Armenian military ambulance, in which assailants shot and killed a military doctor.
Medical facilities and personnel are civilian objects with special protections under the laws of war. They include hospitals, clinics, medical centers, and ambulances and other medical transportation, whether military or civilian. Parties to a conflict are obligated to ensure that they do not endanger or harm medical personnel, and do not attack or damage hospitals and ambulances.