The Armenian village of Tigranashen has never had the status of enclave, former Human Rights Defender Arman Tatoyan said on Wednesday, May 11, after Azerbaijan's Deputy Foreign Minister Khalaf Khalafov said enclaves in the territory of Armenia, including Tigranashen, will be returned to Baku.
Tatoyan said the village is historically Armenian and was part of not only the First Republic of Armenia but also of Soviet Armenia. According to him, another name for the settlement was Karke, which the Azerbaijanis changed into Kyarki.
The former Ombudsman added that the same is true about the village of Voskepar in Tavush province, which was part of Armenia both during the Sviet era and before that
"It is the distortions of historical facts, the open disregard for the rights of border residents and their security that have deprived us from of the legal basis for decades to protect the rights and interests of Armenia and its citizens, endangering the security of our country," Tatoyan said.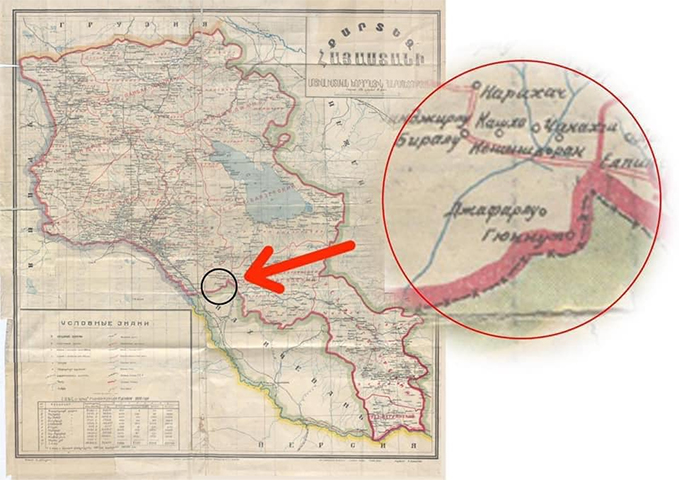 Khalafov said on Tuesday that the "return" of the enclaves will be carried out in accordance with the requirements of the border delimitation process.
Armenia has an enclave of its own in the territory of Azerbaijan. Secretary of Security Council Armen Grigoryan told reporters earlier in May that Yerevan and Baku had not discussed the enclaves. Grigoryan said as a possible solution, Armenia could leave its enclave to Azerbaijan, while those of Azerbaijan, which are in the territory of Armenia, could remain to Armenia.
Armenian Prime Minister Nikol Pashinyan and Azerbaijani President Ilham Aliyev met in Brussels on April 6 and agreed to set up a bilateral border commission by the end of April. Azerbaijani Foreign Minister Jeyhun Bayramov said on May 10 that Baku and Yerevan have agreed on the structure of the commission.