PanARMENIAN.Net - Thunderstorm asthma occurs in the spring when rye grass pollen gets wet, breaks into smaller pieces and enters people's lungs, causing them breathing problems. About one in 10 people has asthma in Australia, with about 80% of those sufferers experiencing allergies, particularly to rye pollen.
There is a small group of researchers around the world working to understand the phenomenon, which can have devastating consequences. Climate change, they say, may be where part of the blame lies.
According to the Australian Society of Clinical immunology and Allergy, pasture grasses rely on the wind to distribute their pollen. A single hectare of ryegrass, for example, will release hundreds of kilograms of pollen per season. The concentration of pollen will be highest nearest its source, but high-speed winds will distribute pollen grains over long distances.
Not all allergen, however, is contained within intact pollen grains. Other allergen-carrying particles can carry grass and tree allergens. Unlike most intact pollen grains, these smaller particles are capable of reaching the small airways of the lung and triggering asthma attacks.
Thunderstorm asthma mostly affects young people with a history of hay fever or allergic rhinitis, a condition which approximately 15% of Australians have. Other victims of thunderstorm asthma tend to be people who have been diagnosed with forms of asthma so mild that it wasn't worth medicating.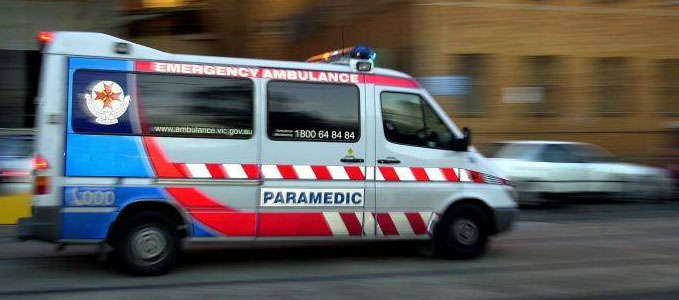 Although described as an exceedingly rare event, Melbourne seems to be a prime candidate for outbreaks. Major occurrences took place in the city in the 1980s and as recently as 2010, almost always happening in November. Other instances have been registered in Wagga Wagga, London, Birmingham and Naples.
"Thunderstorm asthma is triggered when there is a sudden change in weather conditions," The Age quoted Dr Simon Judkins, from the Australasian College for Emergency Medicine, as saying. "The movement from a hot a windy day where there is an increased pollen load in the air to an incoming storm front which adds a lot of moisture to the air will see pollens absorb the moisture, and burst. This releases thousands of tiny allergen particles which are then inhaled by people and can trigger asthma attacks."
Thunderstorm asthma feels like your lungs have "tightened up", Dr Judkins told The Age. "If you have seen anyone who has had an allergy and their lips or eyes swell, a similar thing happens in the lungs. The patient gets 'bronchospasm' and swelling, which makes it harder to breath in and out. Think of how you feel when you try to breath in and out through a straw. It's very hard work, very tiring .., and distressing."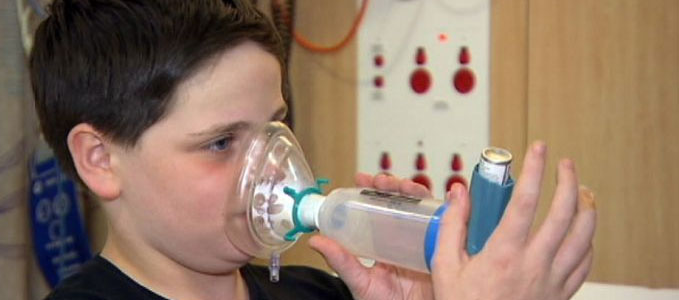 Associate Prof Paul Beggs, an environmental health scientist with Macquarie University in Sydney, is best known for his research on climate change and its impact on allergens such as pollen.
Some research had found that the potency of pollen grains had been increasing. Anthropological climate change through the release of carbon dioxide into the atmosphere could be responsible for this growing pollen potency, he told The Guardian.
The best way to treat thunderstorm asthma is to prevent it occurring, where possible. Appropriate management of chronic pollen asthma (which probably has a similar mechanism to thunderstorm asthma) includes commencing anti-inflammatory asthma medication. This can be given preventatively or with the first wheeze in spring. Some patients undergoing allergen immunotherapy (desensitization) for their allergic rhinitis find that their seasonal asthma improves as well.