PanARMENIAN.Net - The conflict has its roots in the failure of the political transition that was supposed to bring stability to Yemen following an uprising that forced its longtime authoritarian president, Ali Abdullah Saleh, to hand over power to Hadi, his deputy, in November 2011.
The Houthi movement, which champions Yemen's Zaidi Shia Muslim minority and fought a series of rebellions against Mr Saleh during the previous decade, took advantage of the new president's weakness by taking control of their northern heartland of Saada province and neighboring areas. Disillusioned with the transition, many ordinary Yemenis - including Sunnis - supported the Houthis and in September 2014 they entered the capital, Sanaa, setting up street camps and roadblocks.
In January 2015, the Houthis reinforced their takeover of Sanaa, surrounding the presidential palace and other key points and effectively placing Hadi and his cabinet ministers under house arrest. The president escaped to the southern port city of Aden the following month.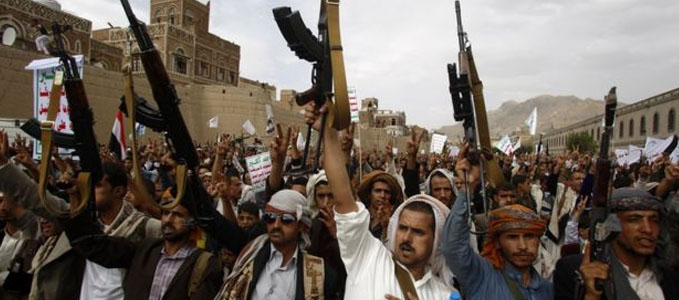 The Houthis and security forces loyal to Saleh then attempted to take control of the entire country, forcing Hadi to flee abroad in March 2015. Alarmed by the rise of a group they believed to be backed militarily by regional Shia power Iran, Saudi Arabia and eight other mostly Sunni Arab states began an air campaign aimed at restoring Hadi's government. The coalition received logistical and intelligence support from the U.S., UK and France.
The conflict in Yemen has taken a devastating toll, particularly on the most vulnerable members of society: children. Even before the outbreak of conflict in March 2015, Yemen faced challenges from widespread poverty, food insecurity and lack of health services. But now, with more than 2.2 million people displaced, food and fuel imports cut short and livelihoods destroyed, more than 70% of Yemenis are in need of some kind of humanitarian assistance.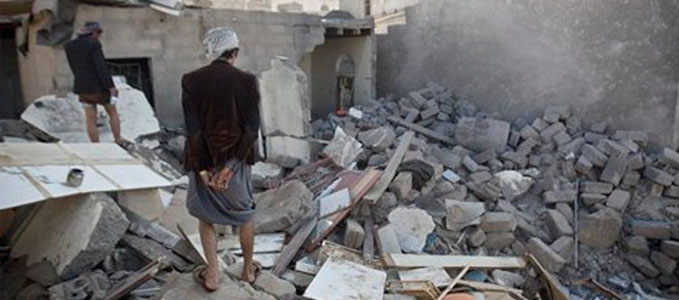 According to UNICEF, at least 1,546 children were killed and 2,450 others maimed in the country by March 10, 2017. In all, the conflict killed nearly 7,700 people. Of those killed, 1,022 were boys and 478 were girls while 46 were of "unknown sex". 1,801 boys and 649 girls were wounded while 1,572 boys were recruited to serve as child soldiers, the agency said.
Food security in the country is a major issue. The BBC has recently visited a hospital where children are being treated for malnourishment, posting one-and-a-half minute video not all will be able to watch until the end.
UNICEF estimates that more than 460,000 children in Yemen face severe malnutrition, while 3.3 million children and pregnant or lactating women suffer from acute malnutrition. Even after the conflict ends, the effects of malnutrition – stunted growth and delayed cognitive development – may linger. In the worst cases, it is fatal.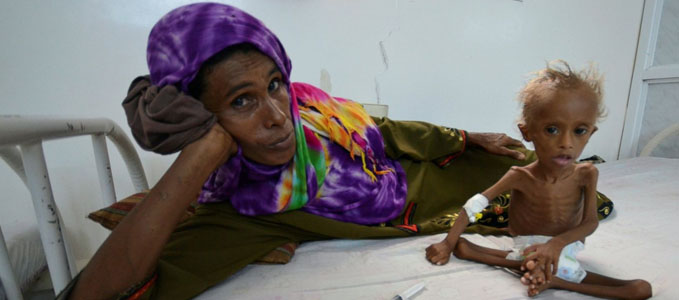 The number of out-of-school children – already high before the conflict – has ballooned to 2 million as more than 350,000 additional children have been unable to attend school because of closures. Education for these children cannot wait.
The country's water and sanitation infrastructure has also been ravaged, posing serious health risks. Restrictions on the importation of fuel have disrupted the delivery of water to millions of people in one of the most water-scarce countries on Earth. Fuel shortages have also curtailed access to health care, as hospitals are unable to power the generators they need to function.
In October 2016, health authorities in Yemen confirmed a cholera outbreak, posing an increased health risk to the population – especially children – given the crumbling health system in the country.