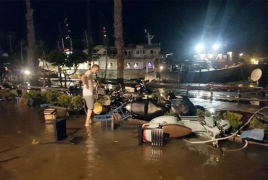 July 21, 2017 - 13:01 AMT
PanARMENIAN.Net - According to preliminary data, no Armenians were injured in the 6.7-magnitude quake that hit between resorts of Bodrum and Kos in Turkey and Greece, respectively, Armenia's foreign ministry spokesman Tigran Balayan tweeted.
The strong earthquake in the Aegean Sea killed at least two people on the Greek island of Kos, officials say.
The 6.7-magnitude quake hit 12km (seven miles) north-east of Kos, near the Turkish coast, with a depth of 10km, the US Geological Survey said.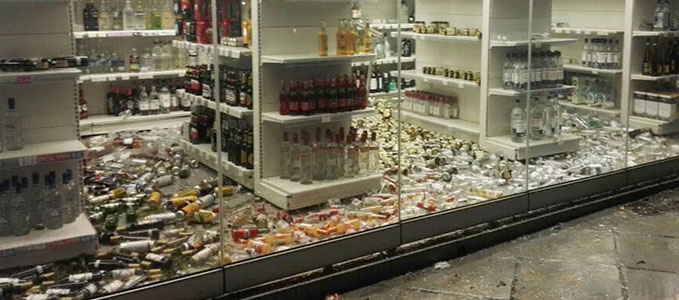 At least 100 others were also injured at the popular tourist destination. Some buildings were damaged, BBC News says.
In the Turkish city of Bodrum, several people were injured as they tried to flee the quake.
The earthquake struck at 01:31 on Friday (22:31 GMT Thursday).
The two deceased have not been named but police said that one of the victims was Swedish and the other was Turkish.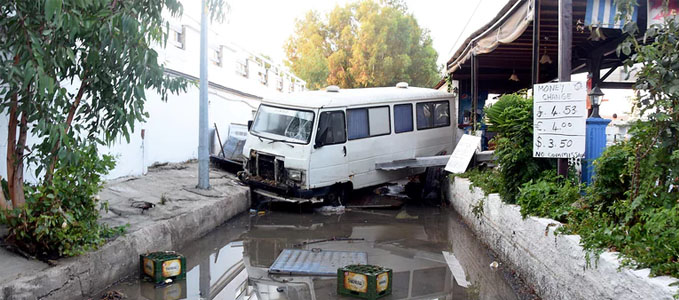 They died after they were crushed by debris from either a collapsed wall or an old building, police said.
Dozens more were injured when buildings collapsed, some of them suffering broken bones with a number in serious condition, Kos regional government official Giorgos Halkidios said.