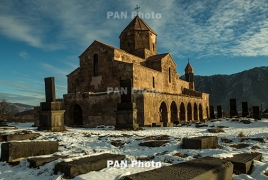 October 13, 2017 - 13:16 AMT
PanARMENIAN.Net - 26 years have passed since Armenia declared independence from the Soviet Union, and Slovakian media platform Top Desat offers 10 amazing facts about the country for those of you who have no idea what Armenia is.
1. Archaeologists claim to have discovered the oldest wine cellar on the planet in a cave near the Armenian village of Areni.
The Areni-1 winery is a 6100-year-old winery wherea large, well-preserved 60-centimeter deep vat, along with a one meter long basin made of clay and covered with malvidin was unearthed.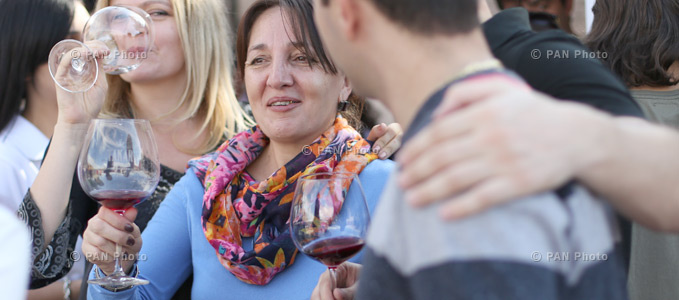 2.Christianity spread in the then Armenian kingdom shortly after the death of Jesus, though it took until the beginning of the 4th century when the kingdom adopted it as a state religion.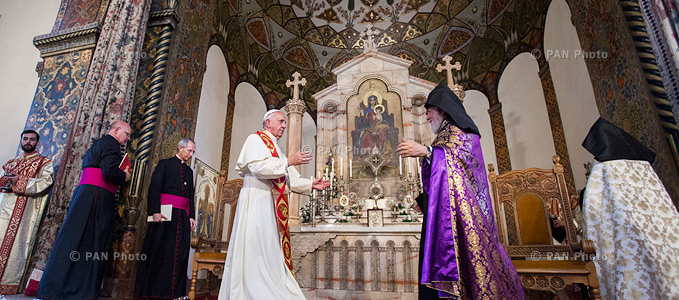 3.Since its independence from the Soviet Union, Armenia has proven itself as a world leader in chess: the national team won the European Championships in Cooperatives (1999), the The Chess World Cup 2011, the Chess Olympics (2006, 2008, 2012), and the European Championship (2003).
4.In 1915, the Ottoman Empire launched the systematic extermination of 1.5 million Armenians, known as the Armenian Genocide. Turkey, the successor state of the Ottoman Empire, denies it is genocide, but the governments of some three dozen countries - including Britain, Russia and France - recognize these events as genocide.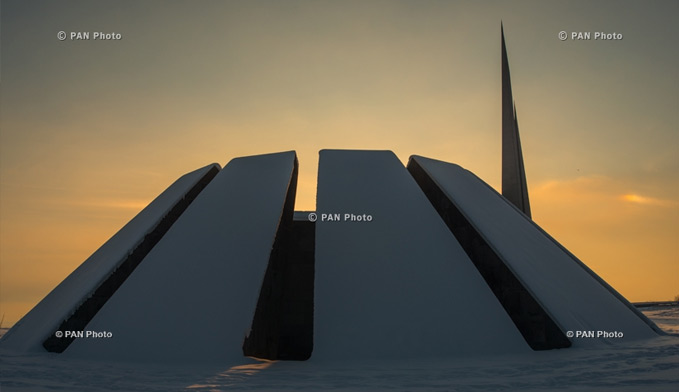 5.The Genocide of 1915 forced millions of Armenians to flee abroad to establish strong communities, especially in the U.S., Russia and France. It is estimated that some 6 million people of Armenian descent live abroad, twice as much as the population of Armenia (3 million).
6.In Armenia, there is widespread belief that the Noah's Ark ended up landing on Mount Ararat following the Genesis flood. Though the ark has never been found, it is nonetheless featured on the Armenian coat of arms.
7.The Armenian capital, Yerevan, is one of the world's oldest inhabited settlements, built around 29 years earlier than Rome. The city overlooking the snow-covered peak of Mount Ararat has an incredible number of historic buildings, not to mention the excellent museums. Yerevan is often referred to as the "pink city" for the amazing pink hew of volcanic rock, which was used to build many buildings.
8.According to the Guinness Book of Records, Wings of Tatev is the longest aerial tramway ever, which connects the village of Halidzor with the Tatev Monastery and offers a magnificent view of the Vorotan gorge.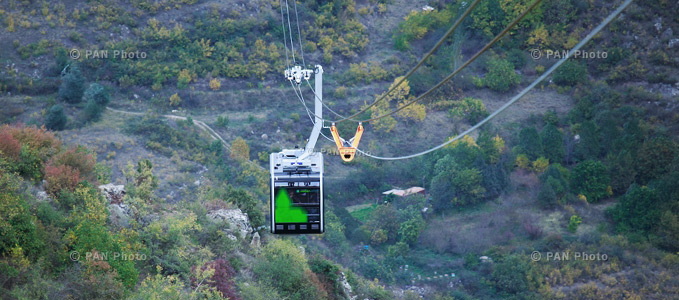 9. Relations between Armenia and Azerbaijan deteriorated since the conflict in Nagorno Karabakh erupted.
10.Many Armenians were delighted to hear about the tremendous Shakira incident during a concert in neighboring Azerbaijan, where the Colombian singer came out to the podium, carrying her national flag upside down, basically turning it into an Armenian flag.