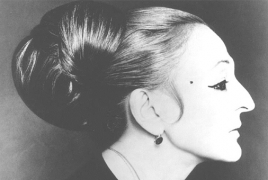 November 13, 2017 - 13:46 AMT
PanARMENIAN.Net - Described by The Independent as "the creme de la creme of Hollywood designers," Irene Sharaff is the creative mind behind costumes that graced more than sixty shows and more than forty films.
Reading, watching and absorbing everything one can possibly find on the Internet, you unfortunately discover that not much is known about Sharaff and her Armenian roots.
Nominated for 15 Academy Awards, she won five of them: for her designs for 'An American in Paris' (1951), 'The King and I' (1956), 'West Side Story' (1961), 'Cleopatra' (1963) and 'Who's Afraid of Virginia Woolf?' (1966). Also, she won a Tony Award for the 1952 production "The King and I".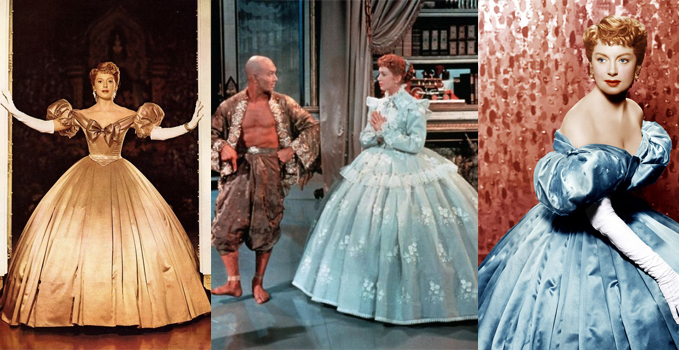 The King and I (1956)
She is the great-aunt of famous Armenian actor Levon Sharafyan and great-great aunt of Mikael Sharafyan, a costume designer himself, who recently won the Best Actor award at the Glendale International Film Festival for the lead role in "The Bride from Vegas".
Mikael said that he was almost "forced" to take up this role because he was confident that acting was not a good idea. But after his father, actor Levon Sharafyan urged him to take a chance, Mikael saw no practical alternative but to give it a shot. And it turned out to be a success. The film was presented at the Pomegranate Film Festival in Toronto, the Arpa Film Festival in Los Angeles, as well as the Glendale International Film Festival.
Amid the first wave of massacres of the Armenian population in the Ottoman Empire prior to the Genocide of 1915, the Sharafyans were among the first families to flee violence in the early 20th century. A part of them, including Sharaff's parents, settled in Boston, the United States, where the talented costume designer was born in 1910.
In a conversation with PanARMENIAN.Net Mikael said they have always remained in touch with Sharaff and other members of the family.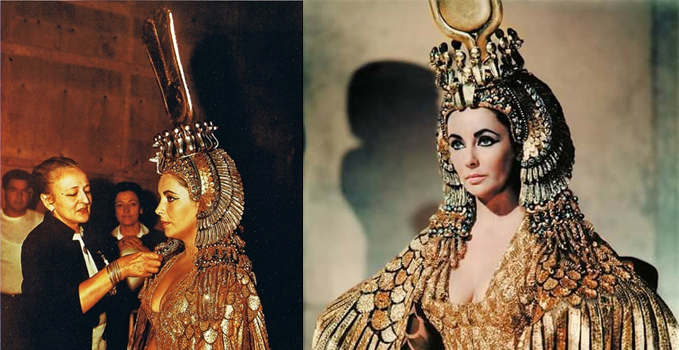 Cleopatra (1963)
"In the 1990s, Armenia lived through dire times, and we lost contact with her for several years. But we knew we were related and always followed her achievements," he said.
"We still have relatives in California. Some 10 years ago, we learnt about the daughter of Sharaff's sister who sent her personal letters and pictures to us, which was very nice, because we kind of managed to make up for lost time. When we moved to the United States (in the early 2000s - Ed.), it was unfortunately too late to get in touch with the remaining part of our family."
Sharaff lived an interesting life, Mikael said. "I think her Armenian roots can be seen even on her facial features," he added.
She kept her private life private, as did all those who fled persecutions and sought to assimilate with the country they had come to live in.
Today, he TDF/Irene Sharaff Lifetime Achievement Award is named after the charismatic costume designer, first presented to herself in 1993. It is now bestowed upon a costume designer who, over the course of his or her career, has achieved great distinction and demonstrated a mastery of the art.
"She was imaginative and inventive without being flamboyant" - The Independent