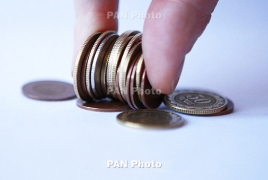 November 29, 2017 - 18:48 AMT
PanARMENIAN.Net - With a score of 70.3 - up by 3.3 points from the previous report - Armenia ranks the 33rd in the 2017 Index of Economic Freedom, leaving behind such countries as Israel in the 36th spot, Japan in the 40th, Poland in the 45th and Belgium in the 49th.
Economic freedom is the fundamental right of every human to control his or her own labor and property. In an economically free society, individuals are free to work, produce, consume, and invest in any way they please. In economically free societies, governments allow labor, capital, and goods to move freely, and refrain from coercion or constraint of liberty beyond the extent necessary to protect and maintain liberty itself.
Compiled by the Heritage Foundation, the Index covers 12 freedoms – from property rights to financial freedom – in 186 countries.
Neighboring Georgia is ahead on the 13th spot, while Turkey, Iran and Azerbaijan lag behind on the 60th, 155th and 68th positions, respectively.
"Considerable diversification of Armenia's economic base has increased economic dynamism, and a decade of strong economic growth has reduced poverty and unemployment rates. Broad simplification of business procedures has facilitated regulatory efficiency. After years of expansionary fiscal policies, efforts have been made to limit the cost of government through more prudent management of public finance," the report says.
"Armenia performs relatively well in many categories of economic freedom, but more reforms are needed to enhance judicial independence and government transparency. Despite progress in tackling corruption, particularly in the tax and customs administrations, close relationships within political and business circles raise concerns about cronyism and undue influence."