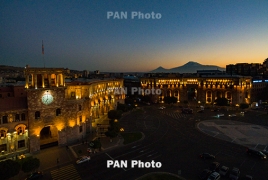 December 1, 2017 - 13:27 AMT
PanARMENIAN.Net - With softly hued 19th century tuff stone edifices lining its leafy boulevards, Yerevan exudes an old-world elegance, Indian daily business newspaper Mint said in an extensive story about Armenia.
The pint-sized metropolis of a country hemmed in by Georgia, Turkey, Iran and Azerbaijan, Yerevan punches far above its weight in terms of arty offerings, author Neeta Lal says.
"I'm engulfed by vibrant art—graffiti-splashed alleys, parks filled with statues and busts, fountains prancing to classical music. Even some of the city's roads are inlaid with kaleidoscopic murals," she says.
"Republic Square is the pivot around which Yerevan seems to flow. It is a stately jumble of neoclassical buildings and flower-bedecked greens. In the 1920s, Alexander Tamanian, the city's chief architect, built modern Yerevan around this square on a spiral-shaped plan."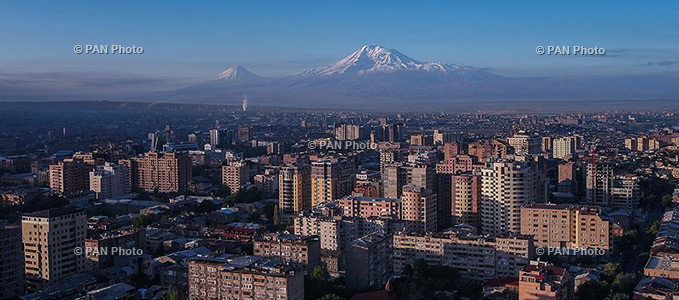 Not far is Abovyan Street, Yerevan's oldest avenue, lined with luxurious homes, spiffy boutiques, coffee shops, hotels, restaurants and nightclubs.
A 10-minute walk take to the Cascade, a culture-cum-entertainment venue rolled into one, where waterfalls and gardens cascade down one of the city's highest promontories.
According to the author, the view of the city's terracotta rooftops from the Cascades' Monument Terrace is breathtaking.
"I spend my last day at the iconic open-air flea market Vernissage, rifling through a cornucopia of antiques, paintings and carpets. There are wood carvings, silver jewellery, old coins, traditional dolls, jezves and ceramics for sale, and visitors and locals alike vie for the best deals," Lal says, adding that Yerevan is a fascinating city, where art, history and modernity come together in one harmonious whole.