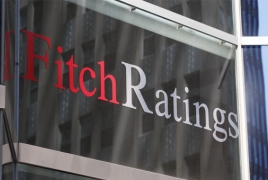 January 8, 2018 - 18:27 AMT
PanARMENIAN.Net - Fitch Ratings has revised the Outlook on the Armenian City of Yerevan's Long-Term Foreign- and Local-Currency Issuer Default Ratings (IDRs) to Positive from Stable and affirmed the IDRs at 'B+'. The Short-Term Foreign-Currency IDR has been affirmed at 'B'.
Under EU credit rating agency (CRA) regulation, the publication of International Public Finance reviews is subject to restrictions and must take place according to a published schedule, except where it is necessary for CRAs to deviate from this in order to comply with their legal obligations.
Fitch interprets this provision as allowing us to publish a rating review in situations where there is a material change in the creditworthiness of the issuer that we believe makes it inappropriate for us to wait until the next scheduled review date to update the rating or Outlook/Watch status. In this case the deviation was caused by the revision of the Outlook on the sovereign's IDRs.
Following the recent Outlook revision on Armenia's Long-Term IDRs (see 'Fitch Revises Armenia's Outlook to Positive; Affirms at 'B+' dated 15 December 2017 at www.fitchratings.com) we have taken similar rating action on Yerevan as it is rated at the same level as the sovereign and its IDR is constrained by the sovereign ratings.