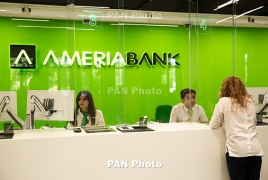 June 19, 2018 - 18:36 AMT
PanARMENIAN.Net - The headquarters of Ameriabank was moved to Kamar business center in downtown Yerevan in April 2018. The new branch is located in the reconstructed building of the Erivan Branch of Tiflis Trade Bank, designed by architect Mikayel Ohanjanyan back in 1910.
The service hall meets the highest international standards and is equipped with cutting-edge technology. In parallel, elements of ancient architecture of Yerevan, such as tuff stones from the historic "Black" building, have been preserved in the hall, which, however, are in harmony with the modern design solutions, the herbal corner and high technologies.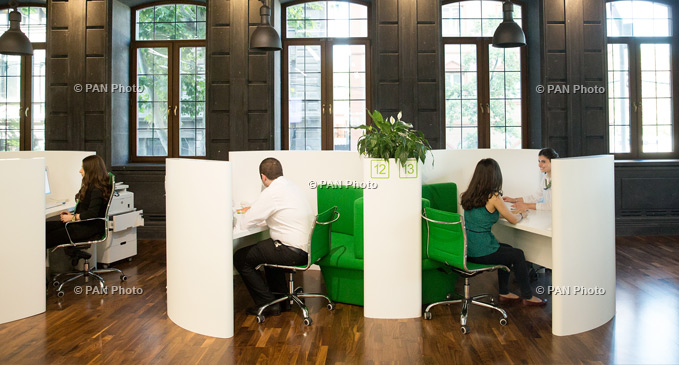 Also, a 4K video wall has been installed in the new branch, with an Express Banking system operating 24/7 nearby.
The premium hall of the new branch is located on the second floor.
According to Tigran Jrbashyan, Ameriabank Development Director, the building, which today is exploited by the bank's 'Kamar' branch, has been serving financial organizations since the day of its construction.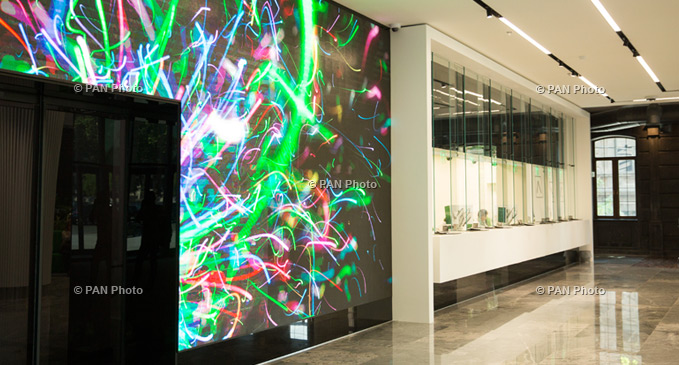 "We occupy the first six floors of the building as 550 employees of the bank currently work here," Jrbashyan said.
"All the rooms in the center have access to natural light, which was a priority when designing the building. There are break rooms on each floor."
Jrbashyan added that all the necessary conditions have been created to provide an efficient and creative working environment for the employees.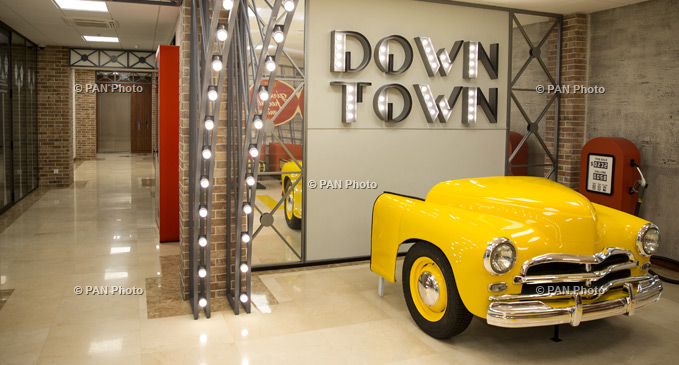 The four floors of Ameriabank's new office have been designed around the 'Ameria City' concept, with each of the floors symbolizing the development of the city. In particular, old Yerevan, the American business center, a.k.a. the downtown, symbolizing the industrial era, the ecologically-friendly city and the innovative and technological world of the future are represented.
The conference halls are all named for great Armenians such as Komitas, Sayat-Nova, Martiros Saryan, Mesrop Mashtots, as well as for ancient Armenian settlements like Mush, Ani, Karin, Kars, Van, Cilicia, to name a few. Based on the various design solutions, the office spaces are titled after the world's most famous cities, squares, films, such as Times Square, Wall Street and Avatar.