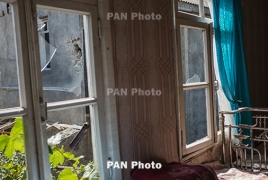 September 6, 2018 - 18:23 AMT
PanARMENIAN.Net - Four civil defense facilities will be established in the Armenian province of Tavush in 2019, which will also include administrative buildings.
The province of Tavush in the country's north borders Azerbaijan.
According to the government's action plan for 2018-2022, AMD 464 million will allocated for the realization of the project, which will be carried.
The creation of such facilities in border settlements will provide an opportunity to ensure the security of the population, the territory, key objects and infrastructures.