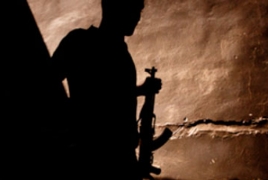 September 28, 2018 - 13:31 AMT
PanARMENIAN.Net - The Syrian Arab Army (SAA) resumed their field operations against the Islamic State (IS) in the Al-Safa region of Al-Sweida on Thursday, September 27, Al-Masdar News reports.
Backed by heavy airstrikes from the Russian Aerospace Forces, the Syrian Arab Army began their operation on Thursday morning by storming the Al-Safa region from three different axes.
According to a military source in Sweida city, the Syrian Arab Army managed to score a new advance in the Qasr Sheikh Hussein area after a fierce battle with the Islamic State militants in the Al-Safa volcanic region.
The source said that the Syrian Arab Army killed several Islamic State fighters during the battle, while also destroying at least two technical vehicles and a mounted machine gun.
The Syrian Arab Army is now working to advance deeper into the Qasr Sheikh Hussein area in order to force the Islamic State to surrender their last positions in the vast volcanic region.