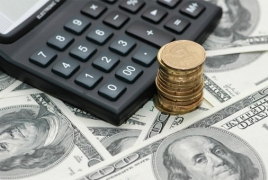 January 10, 2019 - 17:13 AMT
PanARMENIAN.Net - Georgia overtook Azerbaijan in terms of GDP per capita in 2018, while Armenia is expected to achieve the same in 2020, according to a new report from the World Bank.
The reports "Global Economic Prospects: Europe and Central Asia" was published the WB on Tuesday, January 10.
According to data for 2017, Azerbaijan was the leader in the region in terms of GDP per capita ($4131), while Georgia and Armenia followed with $4,078 and $3,937, respectively. The World Bank estimates the growth of the Azerbaijani economy in 2018 at 1.1%, that of the Armenian and Georgian economies at 5.3%. Thus, Georgia will top the other two countries with $4,294 GDP per capita, Azerbaijan and Armenia will come in the second and third ($4,176 and $4,145, respectively).
According to the WB's forecast, the annual growth rate of the Armenian economy will stand at 4.3% in 2019, 4.6% in 2020-2021. Azerbaijan's economy, meanwhile, will grow at a rate of 3.6%, 3.3% and 2.7% in 2019-2021. If the Bank's predictions are correct, by 2019 the difference between per-capita GDPs in Armenia and Azerbaijan will fall to a statistical error of $2-3, and in 2020 the figure will be $4,523 in Armenia and $ 4,470 in Azerbaijan.
According to the forecast, in 2021 Georgia will come close to $ 5,000 per capita, in Armenia the figure will be slightly lower at about $4,730, at about $4,590 in Azerbaijan.